At Alert Level 3, Mt Albert, Mt Eden, Belmont, Birkenhead & Howick Wild Wheats are open daily for contactless pick-ups and for the long Labour weekend.  The Ascot Retail Shop is now open weekdays only.  Our bread continues to be sold at the retailers listed below.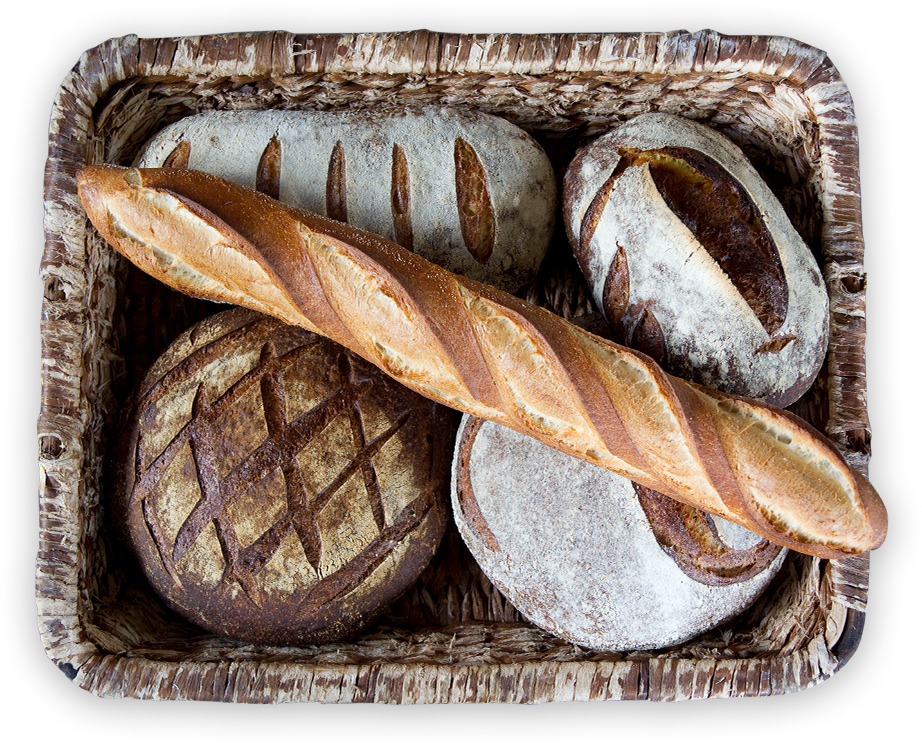 Our retail shops are open for pre-ordered, contactless pick-ups at Alert Level 3
Ascot Road is open weekdays 8am-2pm, closed weekends & Labour Day Monday
Mt Albert & Mt Eden from 7.30am-2.30pm daily
Birkenhead & Howick from 7am-2pm daily
Belmont from 7am-3pm daily
Mt Albert, Mt Eden, Howick, Birkenhead & Belmont shops will open for the long weekend, including Labour Day Monday October 25th
See our Monthly Specials page for details of what's available and how to order via phone or email
Our Ascot Rd Retail Shop is now open weekdays from 8am-2pm.  Orders can be placed via our online shop (by 3pm the day before) or via phone or email (on the day).  Mangere customers in the 2022 postcode can still opt for delivery on Tuesdays & Thursdays.
Farro Fresh
Lunn Ave, Mt Wellington
Constellation Drive, Mairangi Bay
Westmoreland Street, Grey Lynn
Manukau Road, Epsom
Orakei Road, Orakei
Dominion Road, Mt Eden
Fresh Choice Supermarket
West Coast Road, Glen Eden
The Marina, Half Moon Bay
Swanson Road, Ranui
Coronation Road, Mangere Bridge
Super Value
Titirangi Road, Titirangi
Demolition Deli
Te Atatu Road, Te Atatu
Bountiful Earth
Swanson Road, Swanson
The Island Grocer
Oneroa, Waiheke Island
Sabato
Normanby Road, Mt Eden
Scarecrow
Victoria Street East, Auckland City
Naturally Organic
Don McKinnon Drive, Albany
My Food Bag
According to the week, region and recipe
Frankie's Gelato & Deli
Manly, Whangaparaoa
Raw Fresh Food Market
Ostend, Waiheke Island
Central City
L'assiette
Chuffed Coffee
Ground Coffee
Euro
Lawn Cafe
Odettes
Mojo Coffee
Rushworth's
Oyster & Chop
Burger Burger
Central West
Bambina, Ponsonby
Ponsonby Road Bistro
Salta Espresso
Dizzengoff
Bird on a Wire, Ponsonby
Eat Drink Laugh
Caffeteria Allpress
Mary's
Burger Burger
Seabreeze
Ripe Deli
5 Loaves and 2 Fish
Jess' Underground Kitchen
The Butcher's Son
Bestie
Crumb
Sol's at One to One
Paris Butter
Charlie Boys
Honey Bones
Central East
Nonna
Bambina Newmarket
Bird on a Wire, Newmarket
Altezano Kent St
Caffe Greco
Foundation Espresso
Leafe
Hello Friends + Allies
Central South
Gala Cafe
Twenty Three
Galbraiths
I Press
Forest Eatery
Circus Circus
Kind
Little Jimmy
Greenwoods
Petit Bocal
Lord Kitchener
Cazador
Orvieto
Good Home
Fairview Cafe
Crave
Peel to Pip
Waiheke Island
Frankies Kitchen
Poderi Crisci Estate
Arcadia
The Oyster Inn
Te Matuku Oysters
Three Seven Two
The Boatshed
Te Motu
North
The Engine Room
Bird on a Wire, Takapuna
Zomer
Nomad Espresso
Toasted Espresso
Seven Hills
Major Tom
Little King Cafe
East
La fourchette
Benson Road Deli
Baker & Co
Cinnamon Cafe
M.E. Meadowbank Eatery
Shore Road Cafe
Bird on a Wire, Orakei
Brothers Beer
Urban & East
The Corner Bar
Hello Stranger
Nourish
La Vista
West
Demolition Deli
Fuze Cafe
Kage, New Lynn
Humbug Cafe
Tuck Shop Pies
Hallertau Brewery
Piccolina
Rosebank Coffee & Kitchen
We would love
to hear from
you!
Wild Wheat Limited
PO BOX 258 006,
Botany, Auckland 2163
58 Ascot Road, Mangere
Phone: (09) 577-5164
Fax: (09) 577-5951