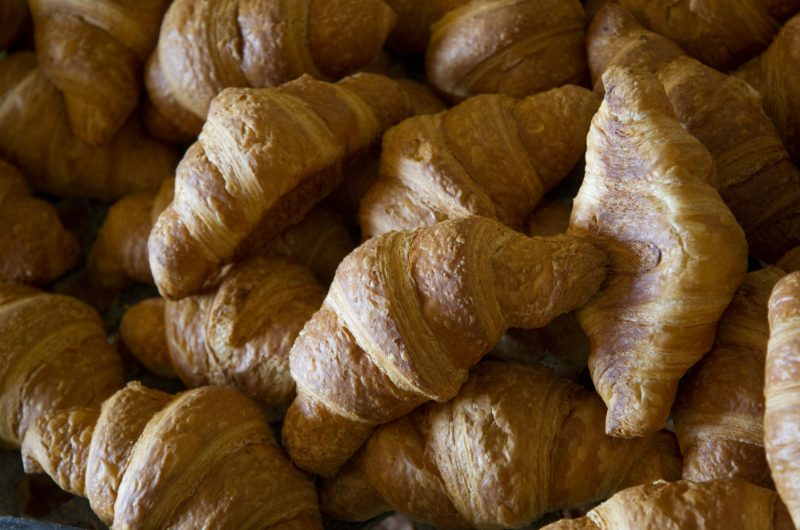 Croissant
Traditional light & flaky French Croissants, layered with butter.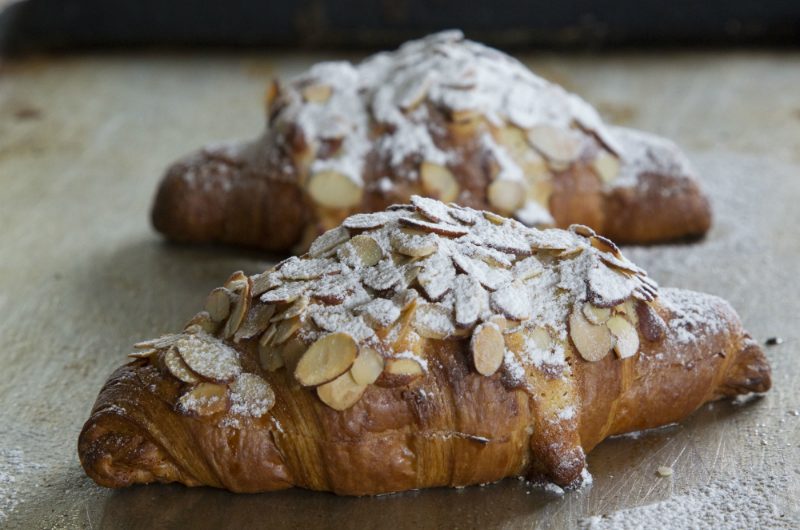 Almond Croissant
Traditional croissant layered with frangipane almond cream, smothered in almond flakes & dusted with confectioner's sugar.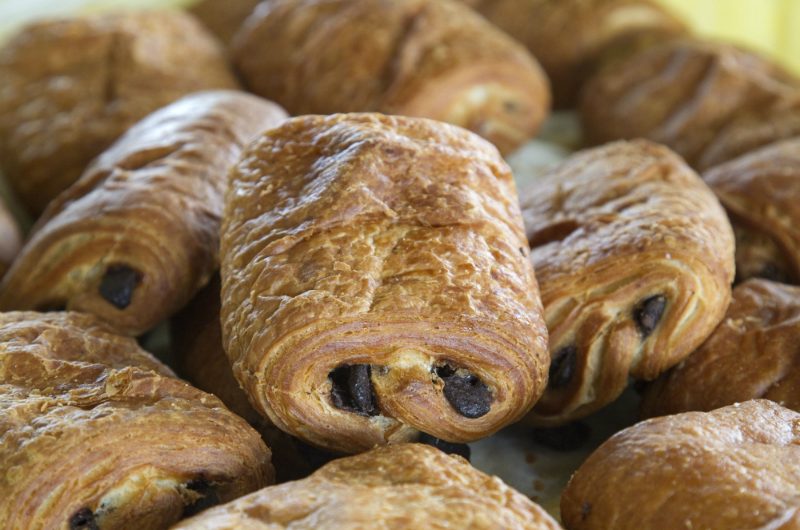 Pain au chocolat
French-style light & flaky pastry rolled around decadent dark chocolate batons.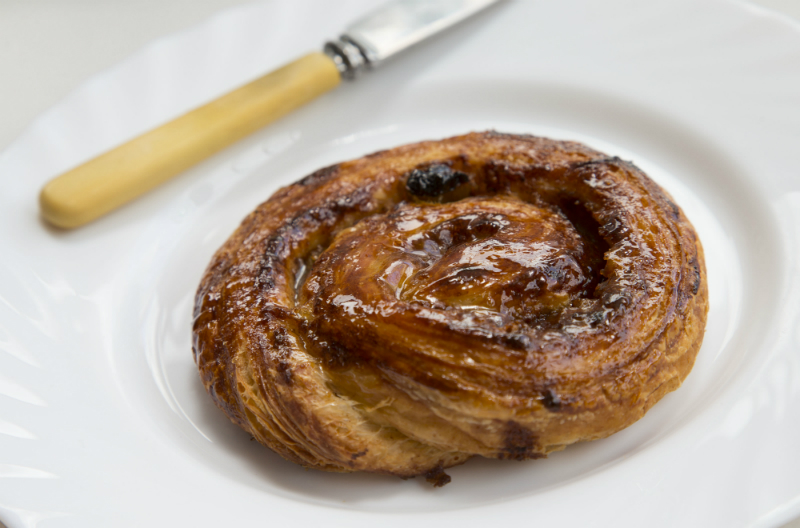 Pain aux raisins
Classic French pastry scroll, aka the escargot, swirled with pastry cream & raisins.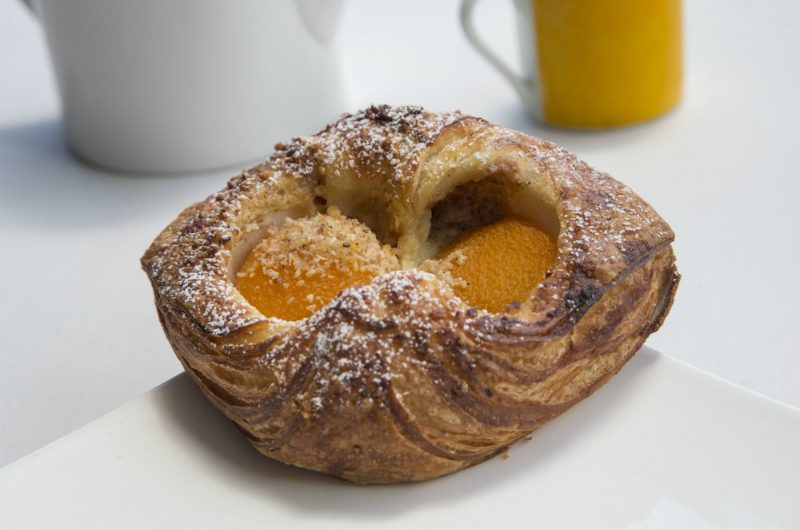 Apricot Danish
Danish pastry with apricot halves nestled on pastry cream & sprinkled in hazelnut crumble.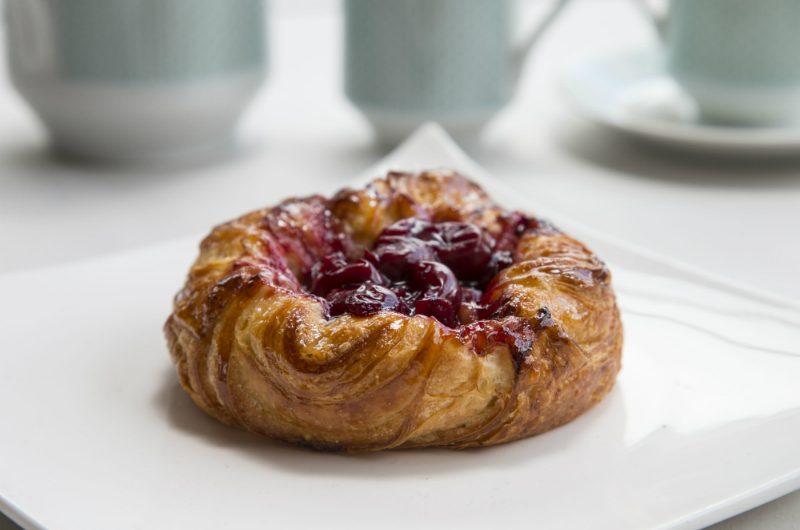 Cherry Danish
Danish pastry filled with sweet but tart Morello cherries on a cushion of pastry cream.
Cinnamon Bun
Light & flaky croissant dough swirled with pastry cream, sprinkled in cinnamon sugar & orange zest.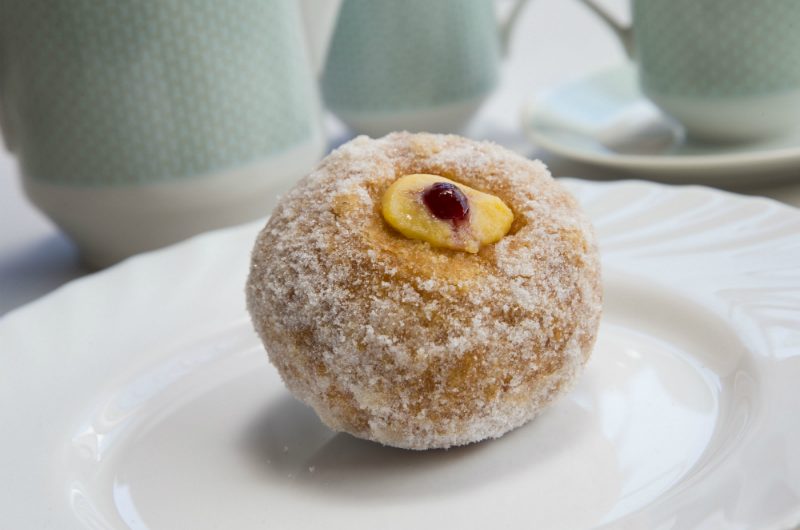 Doughnuts
Sourdough doughnuts with your choice of Jam & Custard, Salted Caramel or Chocolate custard fillings.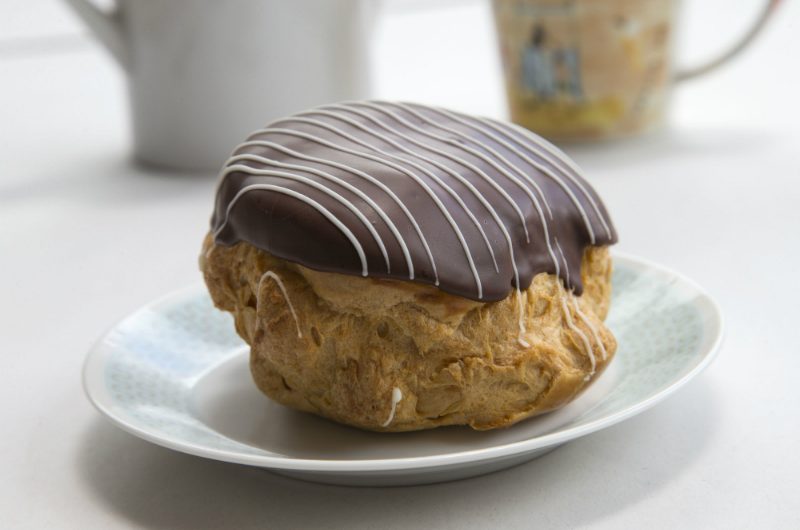 Chocolate & Hazelnut Profiterole
Light choux pastry filled with a whipped cream with morsels of hazelnut & 70% cacao dark chocolate & coated in chocolate too.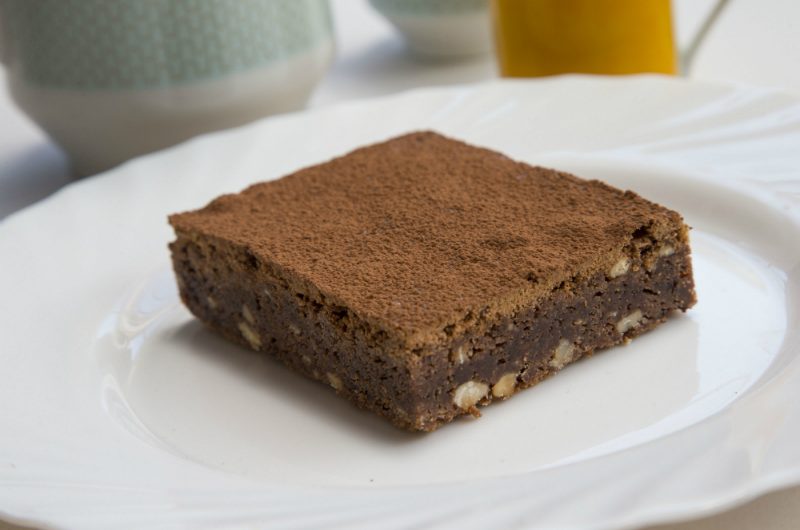 Chocolate Hazelnut Brownie
The original, decadent & chewy chocolate brownie with hazelnuts.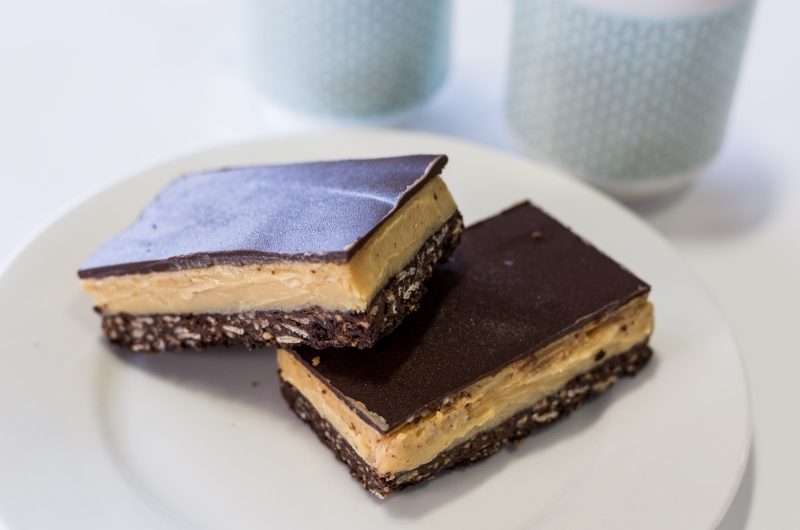 Chocolate Caramel Slice
A decadent layer of slightly salted caramel sandwiched between dark chocolate and a biscuit base.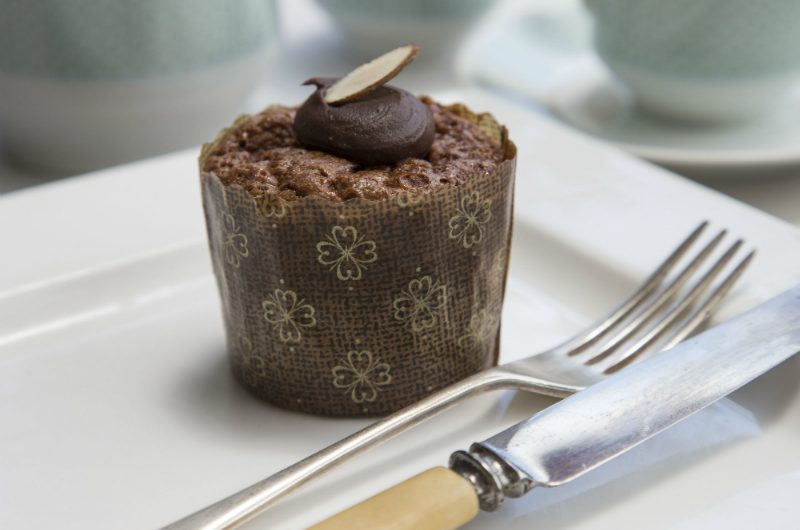 Chocolate Almond Muffin
Made with no added gluten, the Chocolate & Almond Muffin with a swirl of chocolate ganache just melts in your mouth.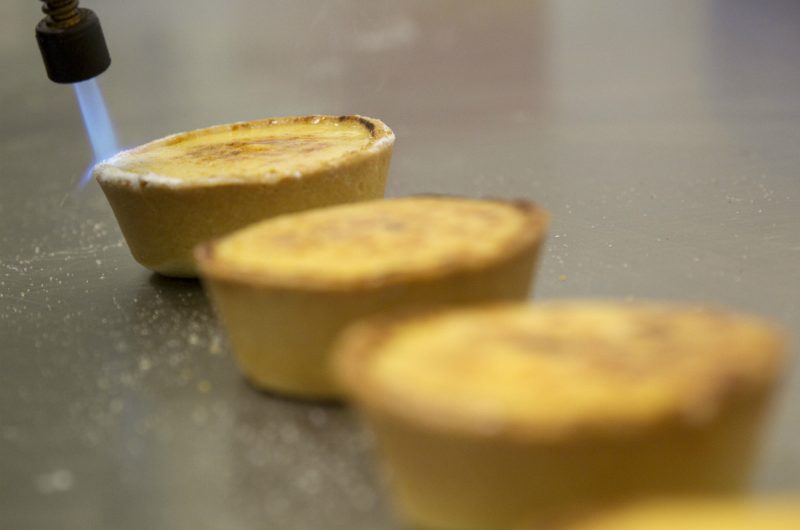 Rhubarb Brulee
A creamy rhubarb brulee with a caramelised sugar glaze in a sweet pastry case.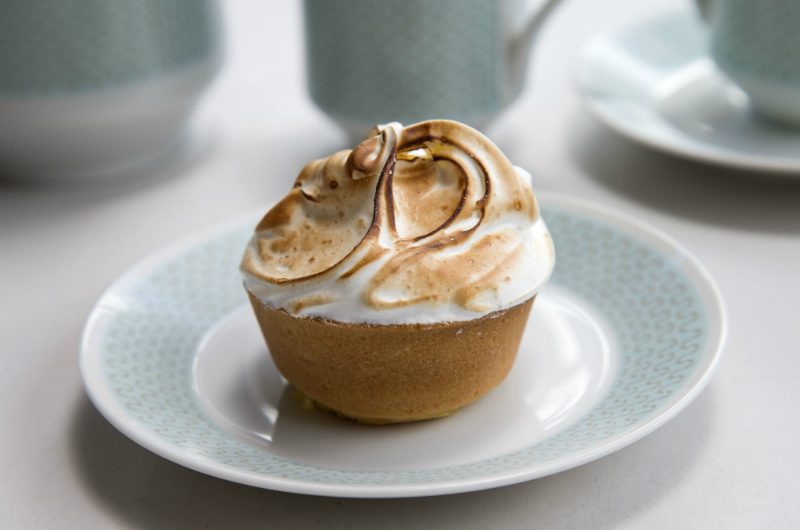 Lemon Meringue Pie
Classic lemon custard tart topped with a meringue swirl in a sweet pastry case.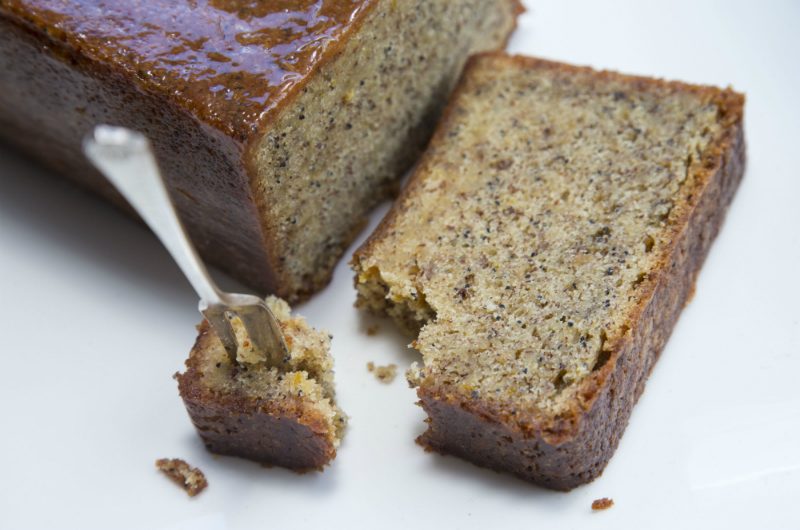 Banana Cake
A classic moist banana cake made with maple syrup.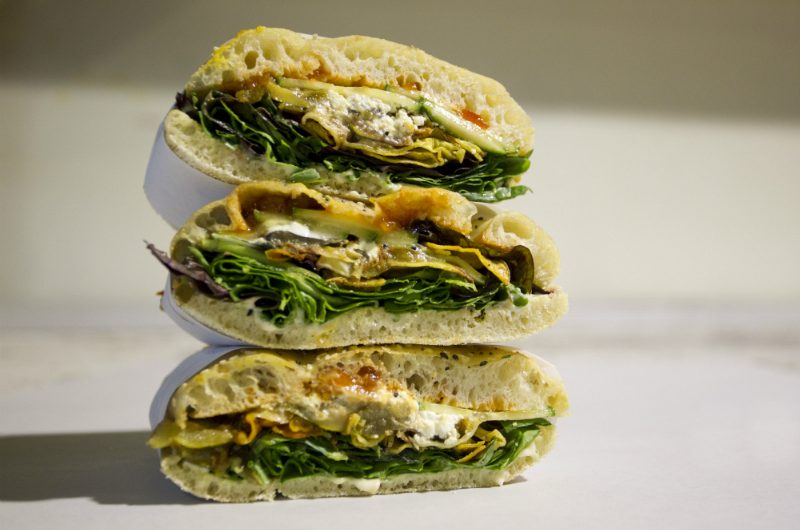 Pide Sandwiches
Freshly made sandwiches with roast beef, chicken or ham with vege relish, cheese & mesclun salad.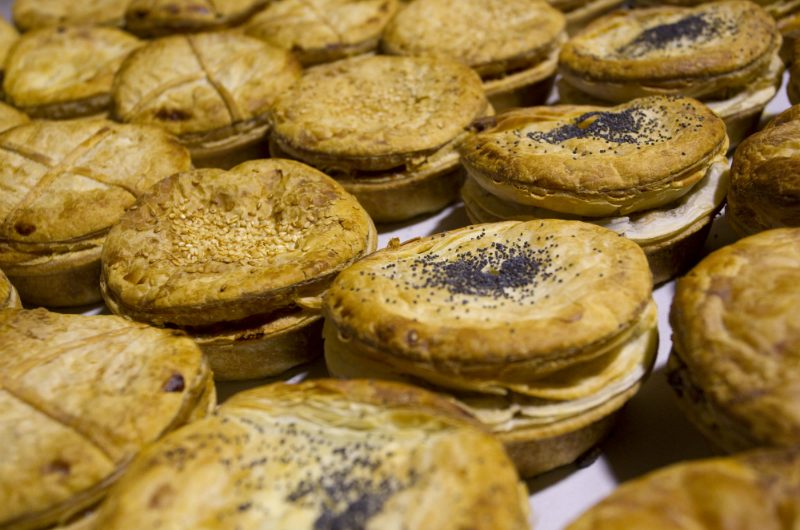 Home-made Pies
Delicious pies made daily from our own pastry: Steak & Cheese, Mince & Vege, Lamb, Potato & Rosemary, Salmon & Potato or choose the monthly Gourmet Pie flavour or Vegetarian Pie.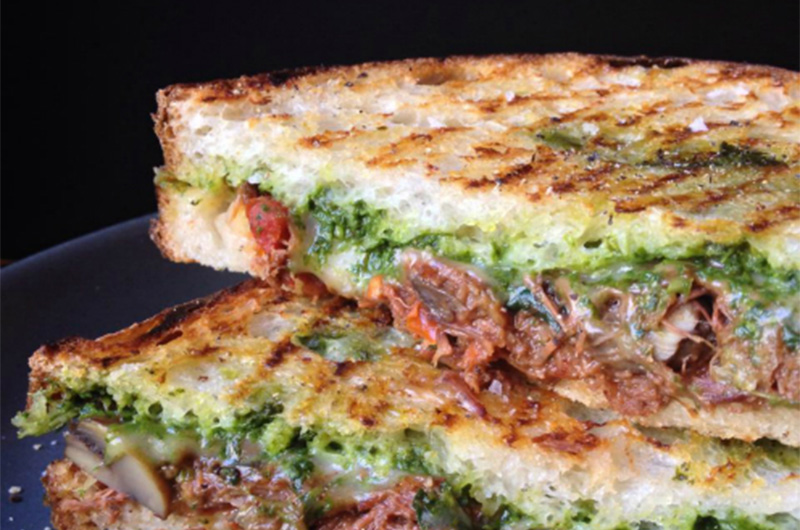 Toasted Sandwiches
Either Beef & Horseradish, Cheese & Mushroom or Mediterranean Tomato & Pesto on sourdough bread – toasted while you wait.