February & March Specials
February's Smoked Mushroom Focaccia and March's Sprouted Brown Rice Sourdough
Since we liked February's Smoked Mushroom Focaccia so much, we're keeping it on a little longer while the first of two March Specials begins.
We welcome back a sprouted grain loaf for the month of March.
This week we have two new gourmet products to liven up the menu: a chicken sammie & a Mediterranean quiche.
And with six weeks to go until Easter, our award-winning Hot Cross Buns are back!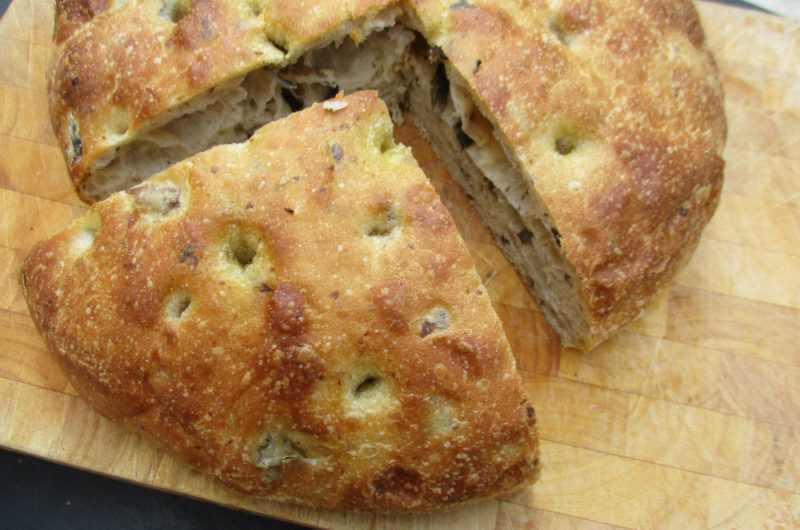 A light, spongy and easily shareable Focaccia with some local flavour.  An ideal loaf to enhance the hot summer evenings and the entertaining this encourages.
Focaccia is such a great dough for this time of year and adding a flavour means you can also just eat it all by its lonesome – no need for any butter either.
The key ingredient is home-grown, small Portobello mushrooms which have been cooked and soaked in wine brine then cold smoked in an oak wine cask with Manuka chips.
Ingredients: Farmer's Mill Spray-Free White Flour, water, olive oil, salt, yeast, smoked mushrooms.
$6.00 for a small round loaf
Sprouted Brown Rice Sourdough
The nutritional goodness of sprouted grains paired with the digestive ease of sourdough.
Traditional grain breads are harder to digest and nutrients can be lost because our bodies are unable to digest them. Sprouting grains is a way to make them edible and more digestible without cooking and makes the nutrients, vitamins and minerals more accessible and readably absorbed by your body.
Ingredients: Water, Farmers Mill Spray-free white flour, sour starter, salt, malt, fine brown & purple wholemeal flours, Zapmill sprouted brown rice
$7.00 for a large, oval loaf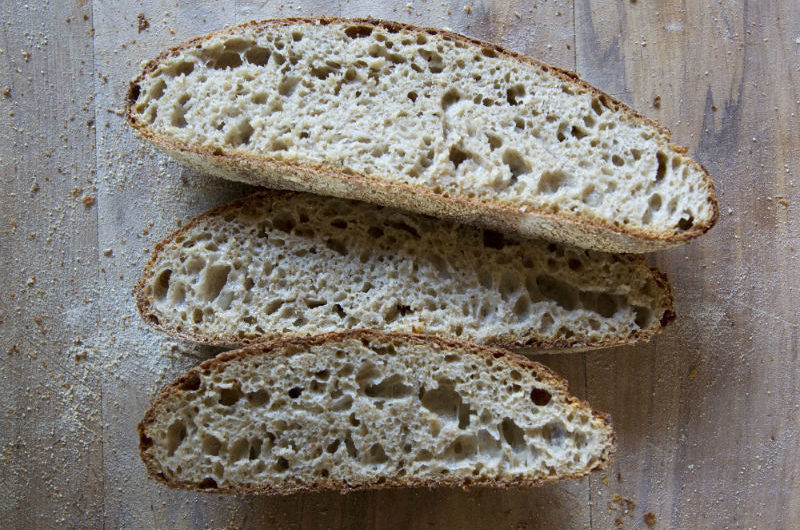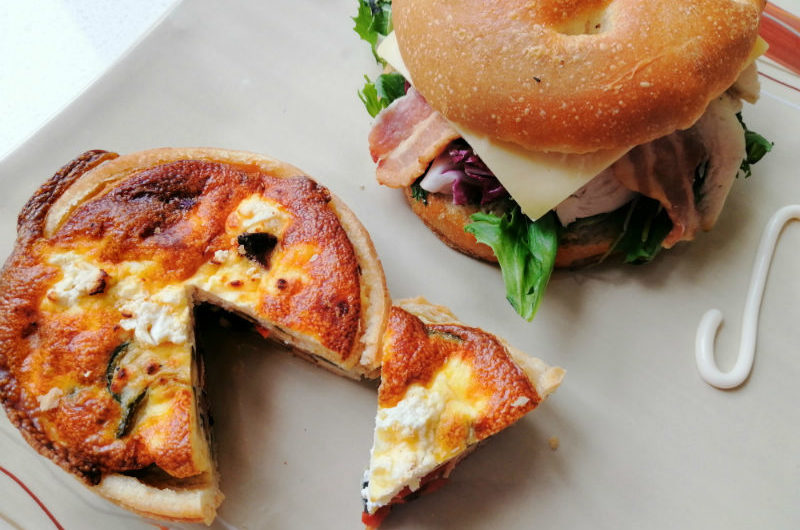 Gourmet Sandwich & Seasonal Quiche
Every fortnight our chef creates a new flavoured sandwich and a quiche according to seasons and whimsy.
This week's Seasonal Quiche is inspired by the Mediterranean: morsels of Spanish chorizo, roasted capsicum, red onions and courgettes with a sprinkling of feta cheese.
The Gourmet Sandwich comes in a Turkish bap with tender slices of chicken, bacon, Swiss cheese, sliced tomato and mesclun with a sriracha aïoli for a touch of heat.
$4.50 & $8.00 each
Wild Wheat's Award- Winning Easter buns grace our shelves for another season
Crafted by hand and packed with all manner of fruit & spice, these buns are such a treat.  On sale from Saturday February 23rd for an extended Easter season.
$2.00 each, $10.00 a half dozen or $20.00 a dozen