Black Bean Sourdough
At the end of each year we bring back the two most popular monthly specials.  For 2019 it's this versatile high protein sourdough that impressed us all the most.
Saturday's Pineapple & Lemongrass Doughnuts are still delighting us on the weekend as are the Matcha & White Chocolate Cruffins which you can get every day.
October's Gourmet Savouries have enjoyed a few extra days beyond the end of last month for those who want to get their last fix.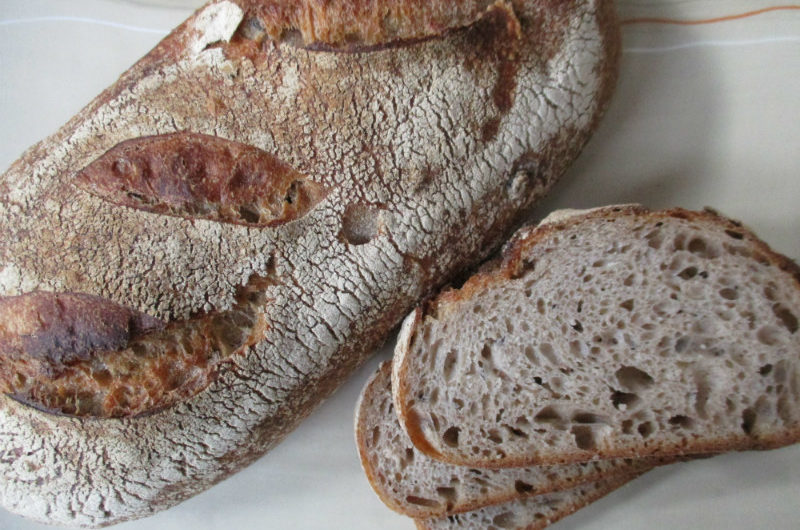 A beautifully textured, subtly-flavoured, versatile loaf.
Black beans are high in protein, fibre, folic acid and a vitamins & minerals to aid bone strength.
Ingredients: Farmers Mill Spray-Free white flour, wholemeal flour, white sour starter, water, salt, malt, black beans.
$7.00 for a large, oval loaf
Chocolate Grapefruit Tart
A surprise seasonal treat!
Making the most of the winter citrus, the baker has turned the abundance of backyard grapefruit into a sweet & tart jam, adding a generous dollop of chocolate ganache and topping it off with granola muesli sprinkles.
The Chocolate Grapefruit Tart is a surprise in flavour and texture, which complement each other just right.
$4.50 a tart, on the weekends, while stocks last.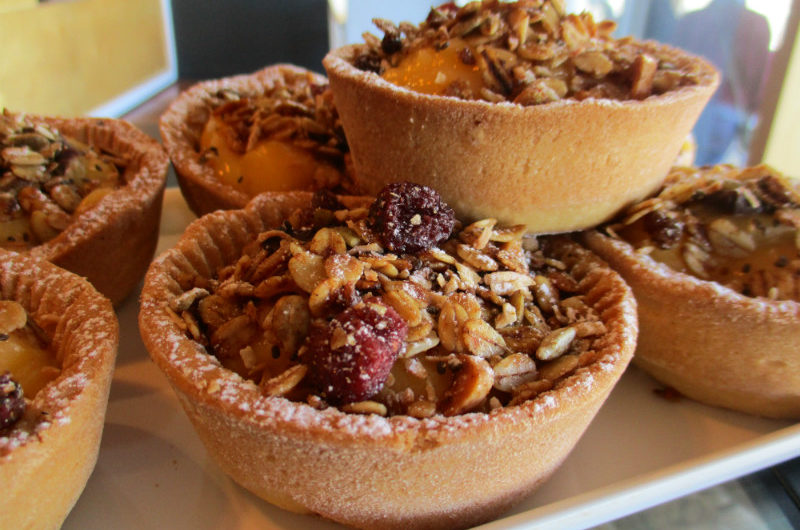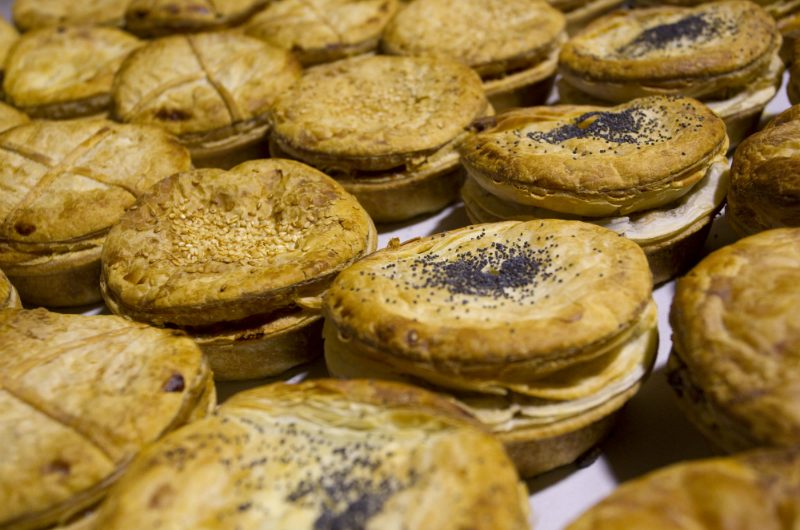 Spring Vegetables & Red Curry Chicken
This month the Gourmet Pie is chicken cooked in a red curry paste with coconut cream and peanuts.
Our Vegetarian Pie features grilled onion, capsicum and cauliflower with fresh mint in a creamy carrot puree with rosemary & thyme.
Thai Beef Bap and Chicken & Mushroom Quiche
Picture a Thai beef salad with a slight heat in a soft rosemary bap.  Add some crispy bacon,  lettuce, a slice of American cheese, creamy horseradish & aioli….  This month's sandwich is so, so tasty and lovely and moist too!
The Seasonal Quiche features thyme-marinated mushrooms, chicken, spinach & ricotta.