Wild Wheat shops are open
All of our retail shops are opening our doors at the Red setting, with a maximum of four customers/bubble in the shop.
The Ascot Shop in Mangere is open weekdays.  You can order still via phone, text or email or via the online shop.  Orders via the online shop must be placed by 3pm the day before, for pick up from the Ascot Road bakery.
Please place your orders two days in advance for sourdough via phone or email.  Payment on pick up.  See our Where to Buy page for phone numbers and opening hours.  Email addresses listed below.
Specify your pick up date and estimated pick up time when ordering
Mt Albert email your order towildwheatmtalbert@gmail.com
Mt Eden email your order towildwheatmteden@gmail.com
Belmont email your order to wildwheatbelmont@gmail.com 
Howick email your order to wildwheathowick@gmail.com
Birkenhead email orders to wildwheatbirkenhead@gmail.com
Mangere email orders to wildwheatascot@gmail.com
See below for what you can order for pick up in store: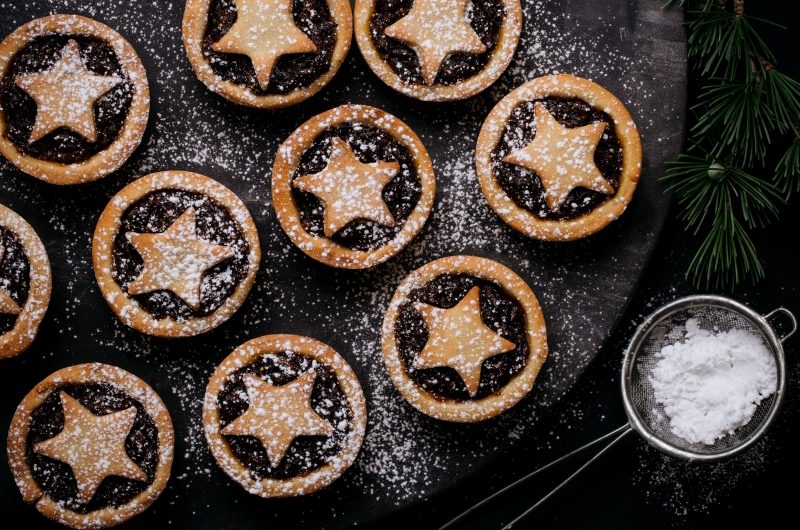 It always seems such a shock when the first of the seasonal tarts arrive:
Packed with fruit mince and our (not so) secret ingredients, as well as a generous dose of Christmas cheer.
$2.50 each
$12.50 for a pack of 6
We are almost back to baking our full range:
White, Wholemeal, Country, Kumara, Rosemary, Seeded, Hemp & Spelt sourdoughs
Mixed Grain, Ciabatta, Pide, French sticks & Focaccia
Sourdough Miche & Fruit Loaves are back on Saturdays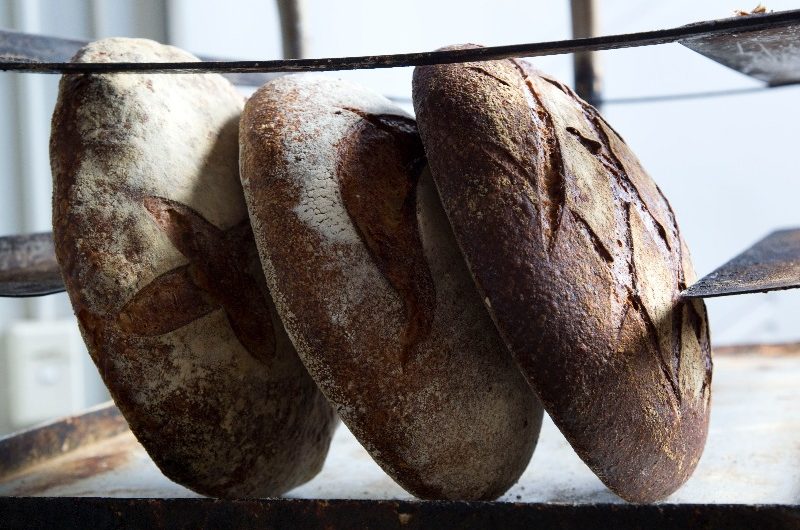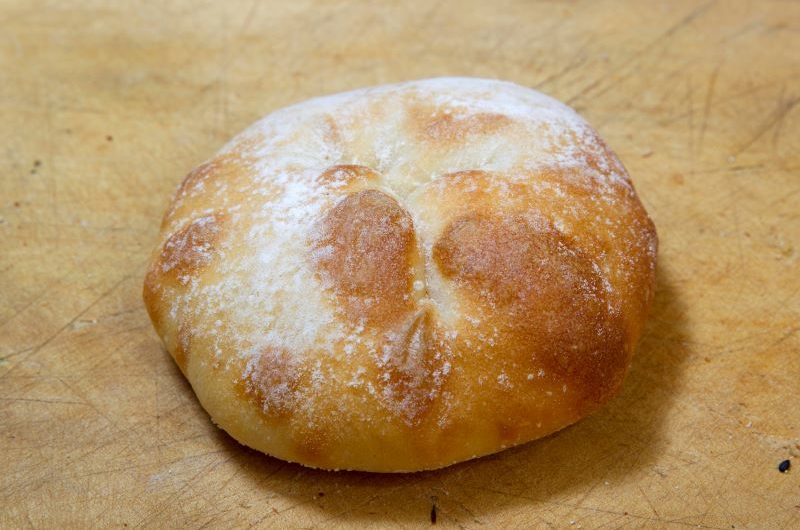 Bagels, baps and burger buns
4 bagels for $8.00 – genuine, NY-style boiled bagels topped with poppy or sesame seeds
4 hamburger buns for $5.00 – topped with sesame seeds for burgers & BBQs
5 baps for $5.00 – Turkish floured baps
6 mini burger buns for $4.00 – or double this for a dozen.  Great for little lunches.
Almond Croissants, Pain au chocolat, Pain aux raisins & Cinnamon Buns or a good old fashioned Chocolate, Jam & Custard or this month's special Salted Caramel Doughnut.
Apricot and Cherry Danish are back too as well as croissants & our Blueberry Crumble Danish.
Or our favourite slices to lift you out of lockdown funk:
Chocolate Caramel Slice, Ginger Crunch, Chocolate Hazelnut Brownie or Energy Slice.
Lemon Meringue Pies, Rhubarb Brulees & Profiteroles are back on the menu.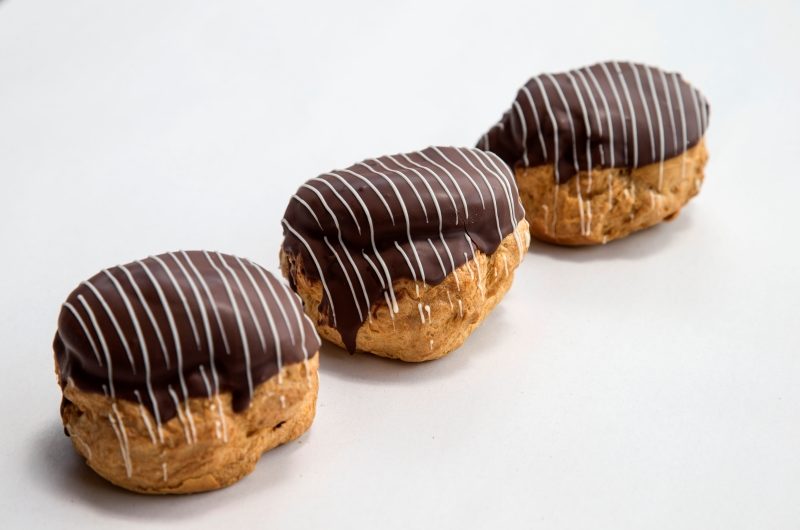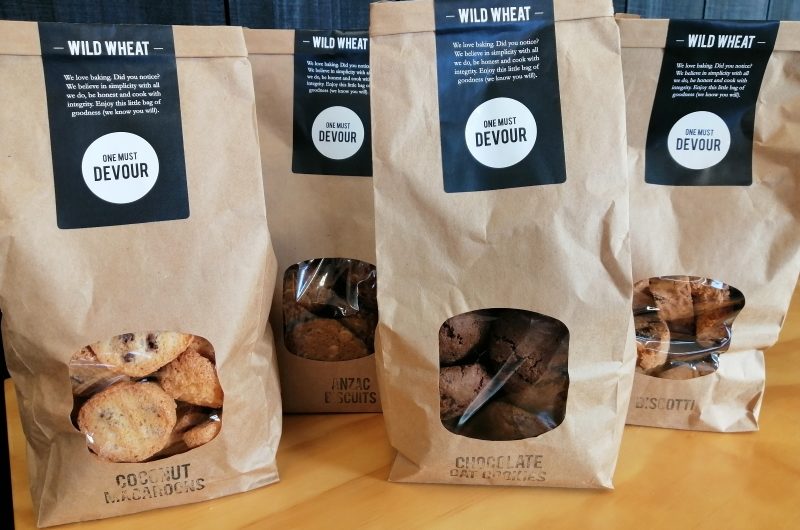 Coconut Macaroons – $8.00 – no gluten and very more-ish
Anzac Biscuits – $8.00 – the classic kiwi crack – no eggs.
Chocolate Oat Cookies – $10.00 – chewy oat with Whittaker's dark chocolate
Italian Biscotti – $15.00 – contains nuts, fruit and deliciousness
Our delicious Chicken, Beef & Ham Pides are back.
And the Cheese & Salami Pochettes, as well as the Chicken Schnitzel Sandwich this week.
And the new Vegetarian Falafel in a ciabatta bun with fresh tomato, cucumber, tahine & yoghurt.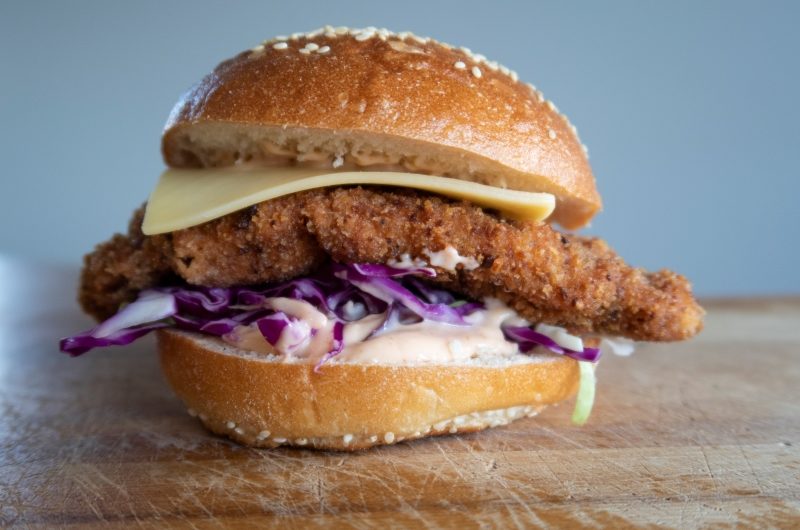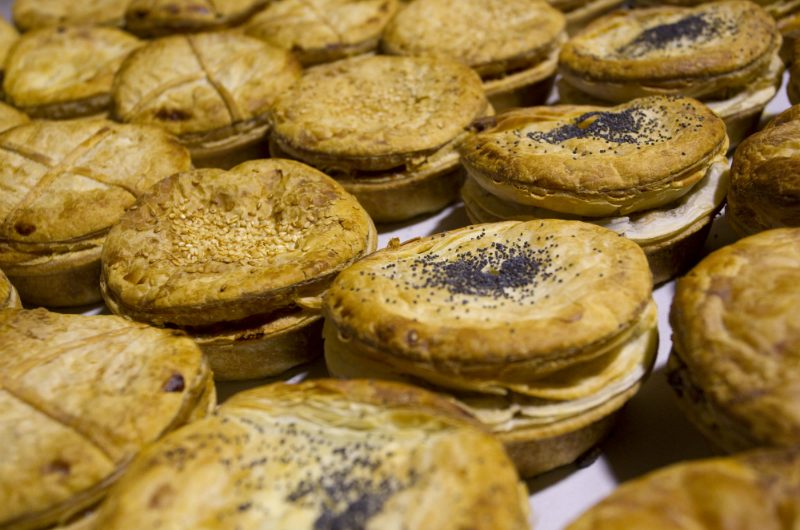 Take yours away hot for lunch or cold and heat it up for dinner.
Our two gourmet flavours for December are: Goat Ragout or Spinach, Feta & Mushroom for the Vege Pie.
Our Beef & Kimchi Sausage Rolls are back.