Purple Corn Sourdough
Another of the most popular loaves of the year, and certainly the most eye-catching.  We've brought it back for Christmas.
And 'tis the season:  you'll find our amazing Christmas Mince Pies, festive German Stollen (with a marzipan centre) and Italian Christmas Cookies.
We have also chosen some of our most popular gourmet savouries for the final month of the year.  See the selection below.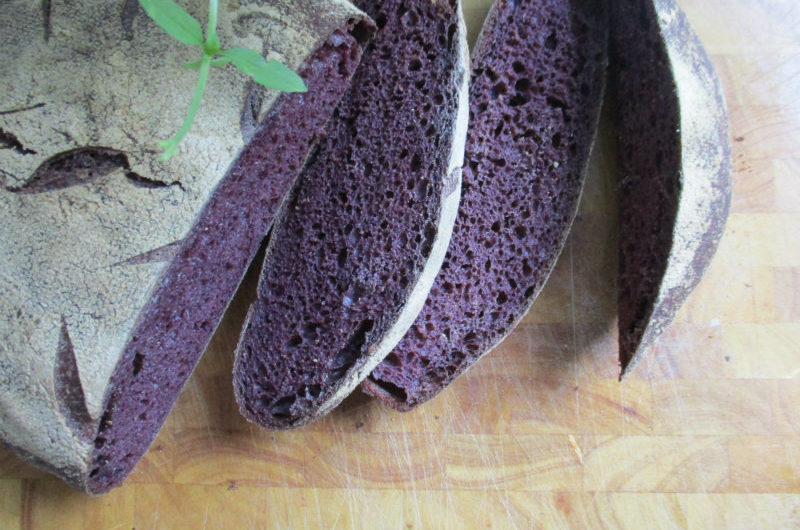 A moist, spongey low GI sourdough.
Purple corn is an ancient superfood which is lower in gluten, higher in protein, fibre, antioxidants & iron
Ingredients:  Farmers Mill Spray-Free white flour, purple corn flour, white sour starter, water, salt
$7.00 for a large, round loaf
We love our Christmas Mince Pies!
A delicious mix of your usual fruit mince suspects including cranberries, apple & banana a dash of chocolate and a generous swig of Christmas cheer.
$2.50 each or $12.50 for a box of 6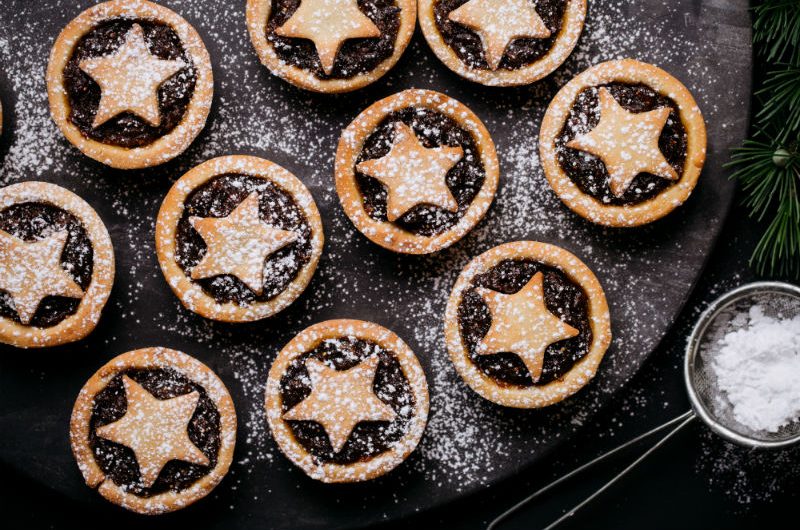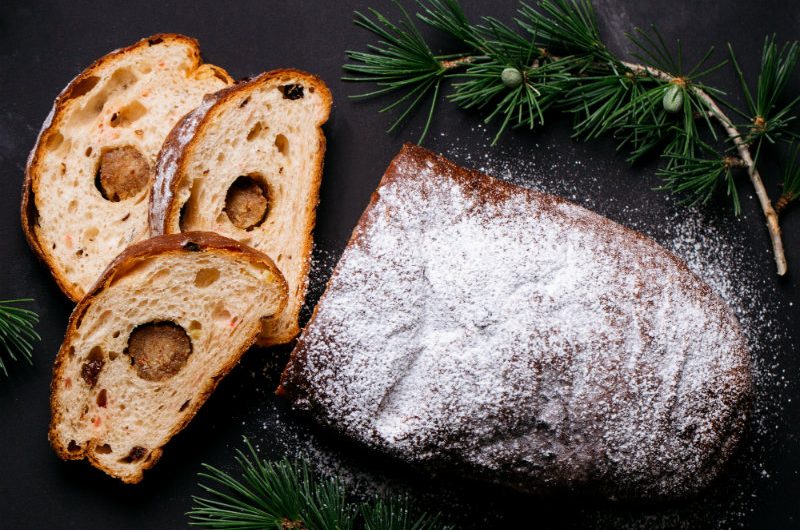 A fruit-filled seasonal treat
A fruit-filled German bread with a delightful marzipan centre.
We take our Stollen seriously; and it's seriously good.
$12.50 a loaf
Vege Stack & Butter Chicken
For the vegetarians, the gourmet sandwich features grilled veges and ricotta and Ratatouille Veges are in the pie.
Chicken is the key ingredient in the Seasonal Quiche and the Gourmet Pie with the ever-popular Butter Chicken returning for the final month of the year.