Tritordeum Sourdough
July's Special incorporates an innovative new flour.  And last month's Focaccia is so good, we can't bear to part with it now the month's over.
The new gourmet pie, sandwich and quiche flavours have changed and they are delicious!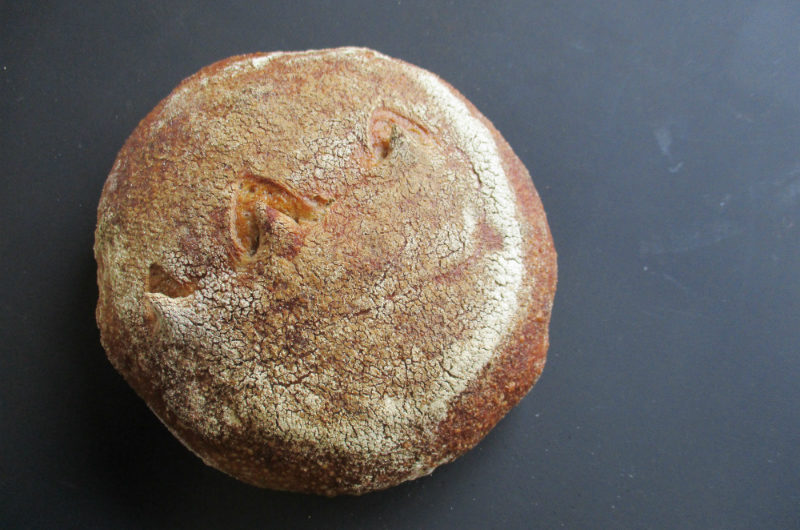 A dense crumb with a hearty flavour
Tritordeum is a new cereal made naturally from durum wheat & wild barley.  The result is a flour which is easier to digest & higher in fibre, proteins & fatty acids than regular wheat.
Ingredients: Tritordeum flour, wheat flour, white sour starter, water and salt
$7.00 for a large, round loaf
Olive & Horopito Focaccia
A supremely yummy soft Italian stunner!
Not really classified as a monthly special anymore, the Olive & Horopito Focaccia has joined our permanent menu!  You liked it that much!
Horopito is the kiwi answer to pepper adding a hot, citrusy flavour to food.  Horopito goes well with the sweet, sharpness of Kalamata olives, equally balanced by the sweet caramelised onions scattered on top of the loaf.
Ingredients: Farmers Mill Spray-Free White flour, biga, olive oil, salt, water, yeast, sour starter, Kalamata olives, horopito & caramelised onions
$6.00 for a round loaf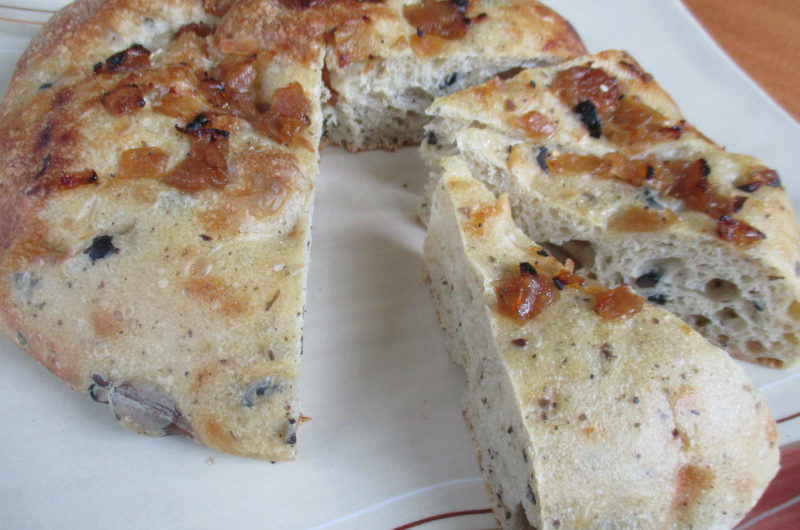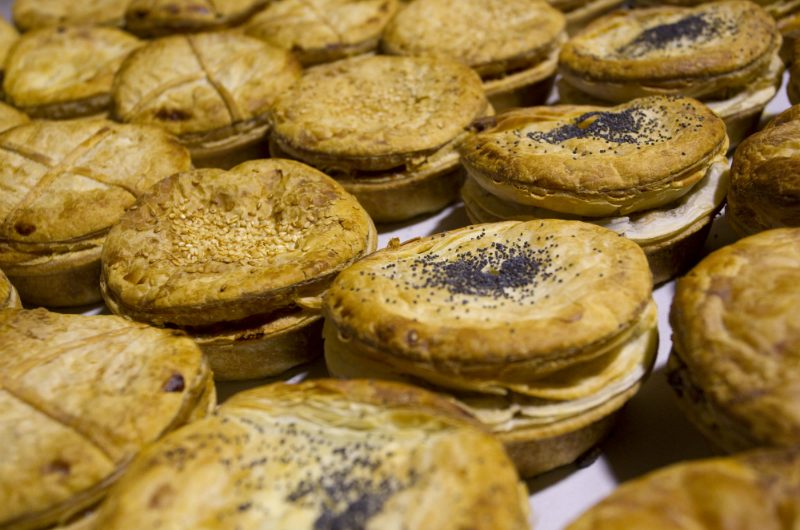 Hearty winter gourmet pies
Creamy Winter Chicken Casserole & Thai Green Curry Vege
Our Vege Pie might be just the ticket to warm you up with seasonal vege, lemongrass, coriander & galangal in a rich coconut cream Thai Green Curry.
The Gourmet Pie is another hearty, winter-inspired affair:  we stay with chicken but add in some bacon, in a creamy white sauce with kumara, carrots & rosemary.  Comfort food at its best!
Moroccan Chicken Foldover and Mediterranean Quiche
This month's Gourmet Sandwich has a Moroccan flair with seasoned chicken and a slice of crispy skin, grilled haloumi, blackcurrant chutney, aioli, lettuce & tomato on a Turkish foldover.  It's a light sandwich with plenty of flavour.
The Seasonal Quiche has chunks of salami, mozzarella, cherry tomatoes & fresh basil.