Sprouted Lentil Sourdough
A new monthly special using one of our favourite and most nutritional methods.
The Saturday shoppers may have also noticed some weekend treats: Pineapple & Lemongrass Doughnuts with vanilla mascarpone cream have been selling out.  We now also have a second seasonal tart to mix things up.
September's Sandwich is not one to miss either!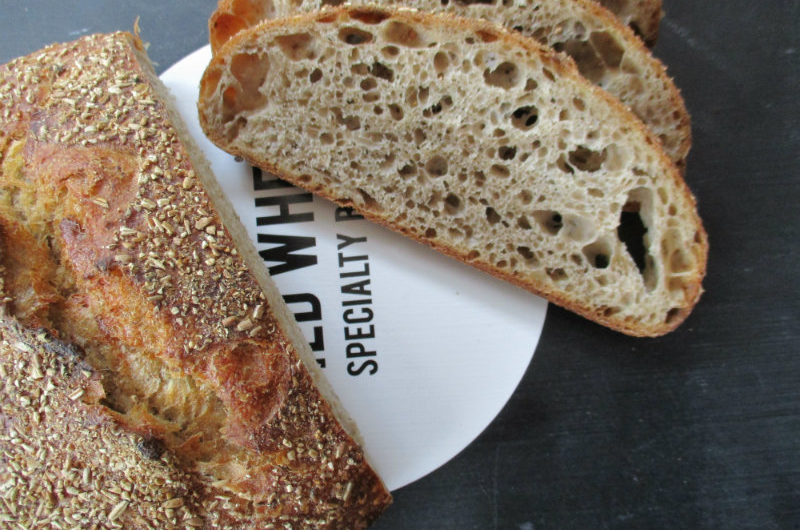 Sprouted Lentil Sourdough
The goodness of lentils and the goodness of sprouting grains
A traditional sourdough made with sprouted lentils to reduce cooking time and conserve the nutrient value.
Ingredients:   White & wholemeal flours, sour starter, water, salt, sprouted green lentils, mixed seeds
$7.00 for a large, round loaf
Chocolate Grapefruit Tart
A surprise seasonal treat!
Making the most of the winter citrus, the baker has turned the abundance of backyard grapefruit into a sweet & tart jam, adding a generous dollop of chocolate ganache and topping it off with granola muesli sprinkles.
The Chocolate Grapefruit Tart is a surprise in flavour and texture, which complement each other just right.
$4.50 a tart, on the weekends, while stocks last.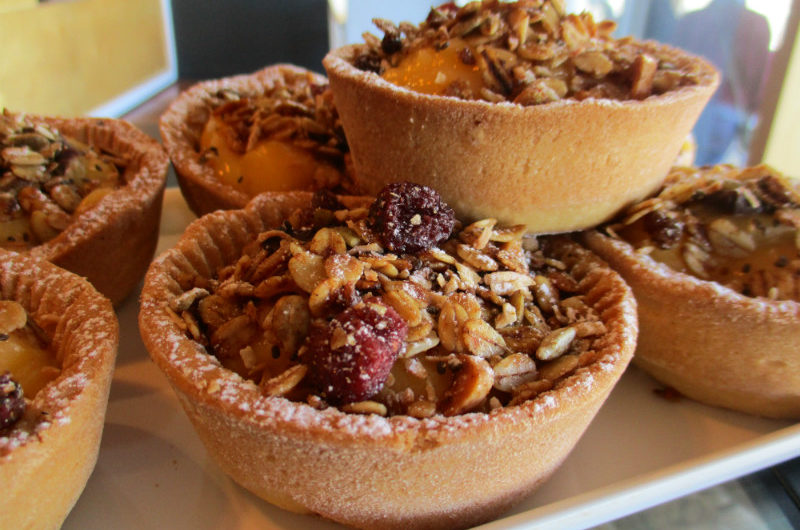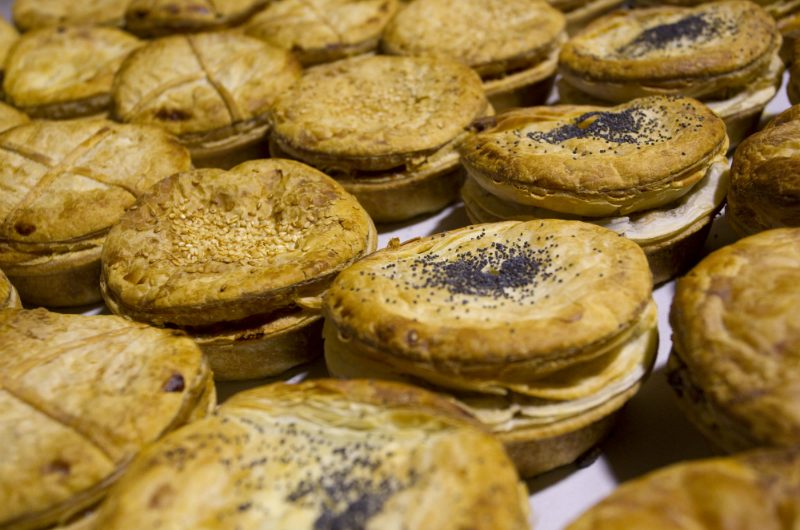 Chicken & Salami Gourmet Pie and Creamy Mushroom is back!
It's some tasty Spring casserole with slow-cooked chicken, crispy salami, kumara, leek & mixed capsicum in a creamy, herby, parmesan sauce.
The most requested Vegetarian Pie: Creamy Mushroom is back for this month with a mix of Portobello & white mushrooms in a creamy sauce with ricotta.
Pork Belly Brioche and Bacon Quiche
Crispy but tender pork belly in caramelised apple features in this month's sandwich with an apple & currant relish, garlic aioli, creamy coleslaw and a couple of tempura onion rings.  It's oh so good!!!
The Seasonal Quiche is back to bacon with grilled onion, potato salad, freshed chopped parsley and mozzarella.