And Christmas is in the air!
For December the popular Masa & Millet Sourdough is back.
We have new Gourmet and Vege Pie flavours as well as a light Seasonal Quiche.
And just as important, the Christmas treats have arrived:  Fruit Mince Pies, Stollen, Panettone and Piparkakut Christmas Cookies.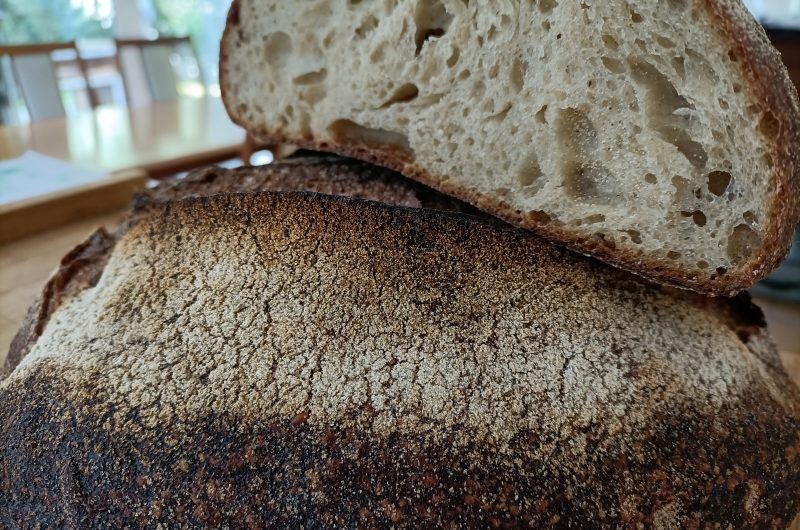 Returning from June, the Masa & Millet Sourdough was one of the most popular monthly specials of this year.
Masa harina is corn dough (think tortillas) dried and powdered into flour.  So high in protein and tasty too.  Combined with wholemeal spelt and millet flours, this sourdough has a tighter crumb to fill you up in the colder months.
This month we're baking it as a round loaf.
And a new Seasonal Quiche
On a festive note, the Gourmet Pie features chicken, bacon and cranberries in a creamy bechamel sauce.
The Vege Pie is Lentil Dahl – a warm favourite with a touch of spice.
And it's a vegetarian Seasonal Quiche with goat's cheese, pesto and spinach.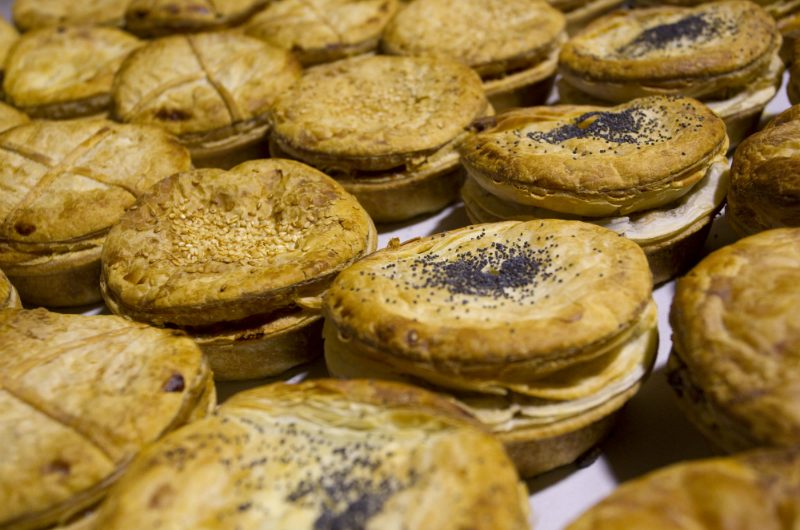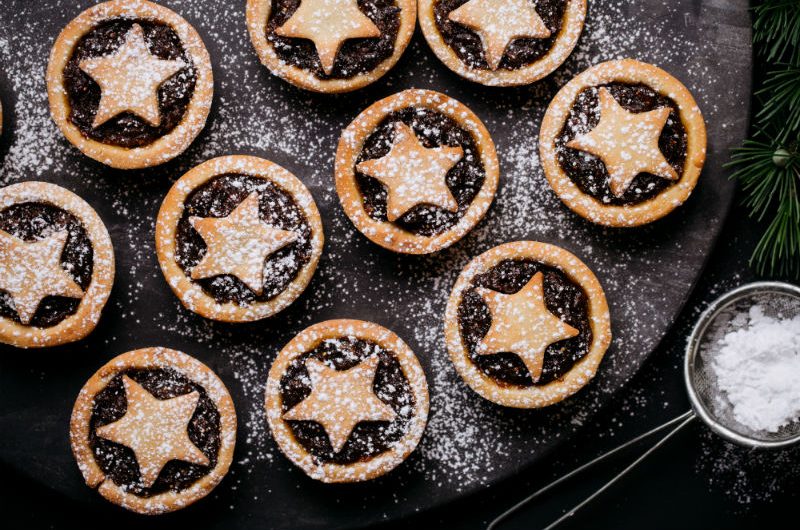 It's December and three weeks 'til Christmas.  Time to embrace the best fruit mince pies in town.
Inspired by the baker's mum, we try and keep the pastry case thinner and pack the tart with fruit mince – packed with the good stuff (currants, cranberries, sultanas, raisins & figs) and a few secret and surprising ingredients.
$2.90 each
$16.00 for six
.
A rum-soaked fruit-filled German bread with a delightful marzipan centre.
We take our Stollen seriously; and it's seriously good.
$15.00 a loaf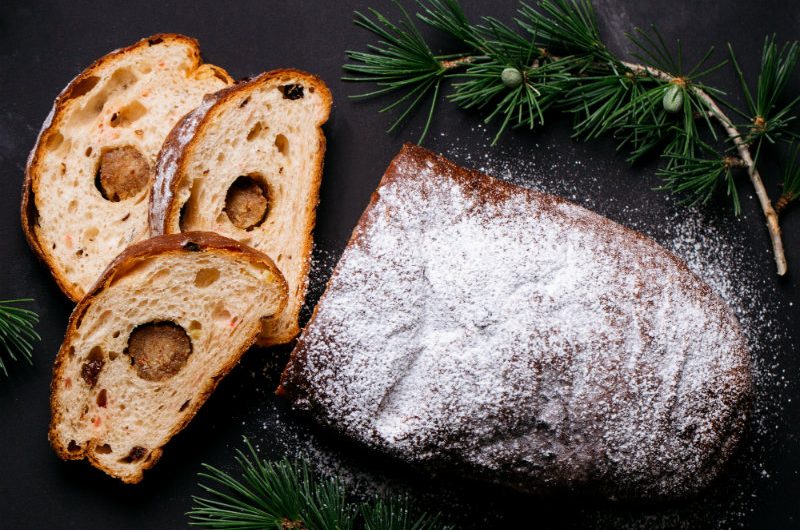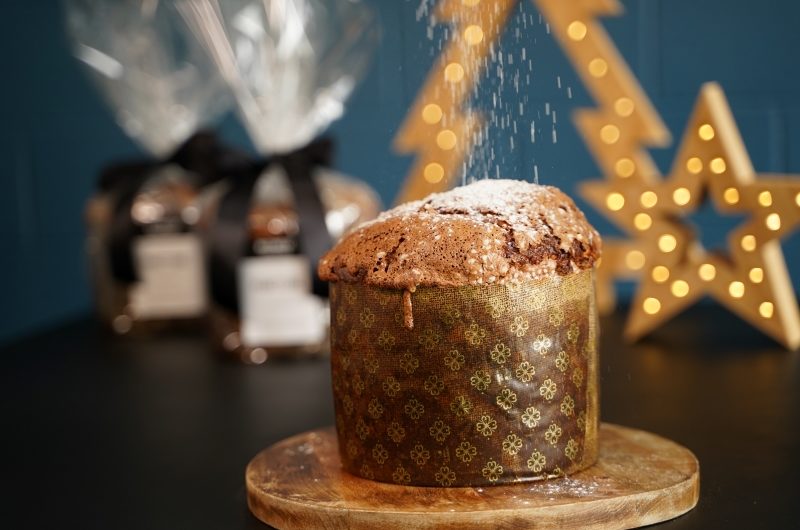 The Queen of the Christmas Offering
Is it a cake?  Is it a loaf?  It's Italian-sytle Panettone, made right here in Mangere.
Light, fluffy and fruit-filled with a generous sprinkle of chocolate, our panettone has not had to travel across the world to get here.
Pre-order recommended as we're making a limited bake.
$35.00 each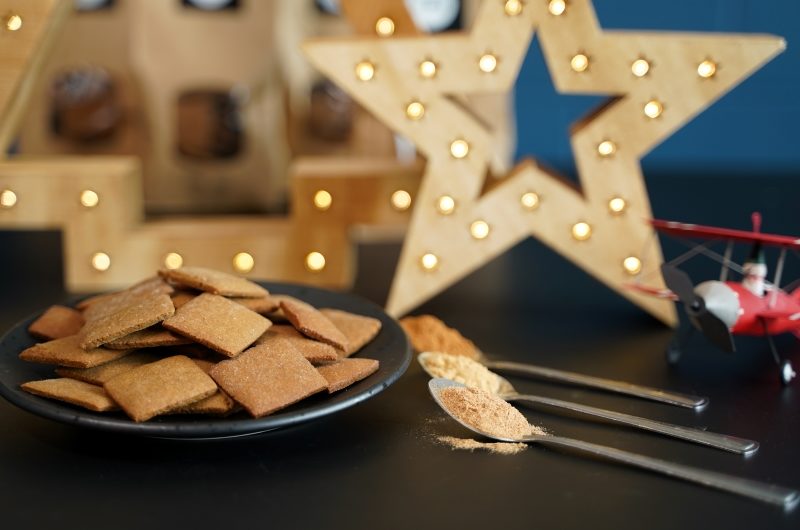 Finnish Christmas Cookies
Finnish-style Piparkakut – a light, gingery, spicy festive biscuit.
Give a bag to your favourite teacher, your helpful neighbour or keep them for yourself!
Once you eat one, it's hard to stop!
$10.00 a bag
Coconut Macaroons – $9.00 – no gluten and very more-ish
Anzac Biscuits – $9.50 – the classic kiwi crack – no eggs.
Chocolate Oat Cookies – $11.00 – chewy oat with Whittaker's dark chocolate
Italian Biscotti – $16.00 – contains nuts, fruit and deliciousness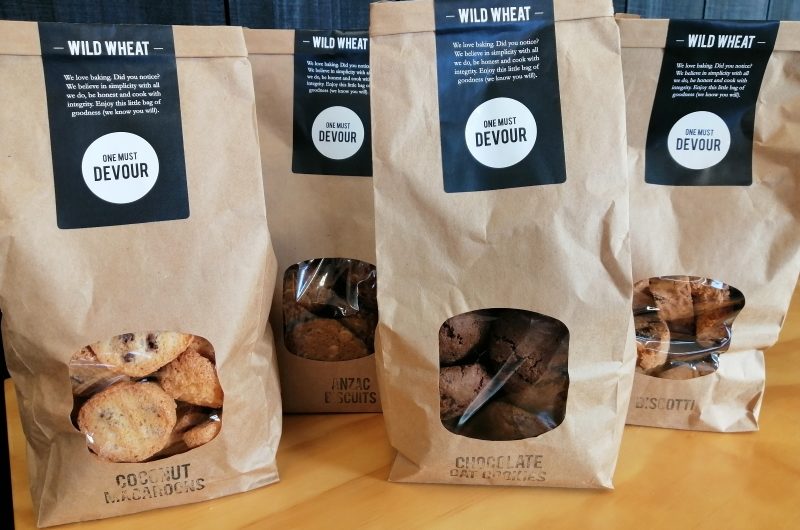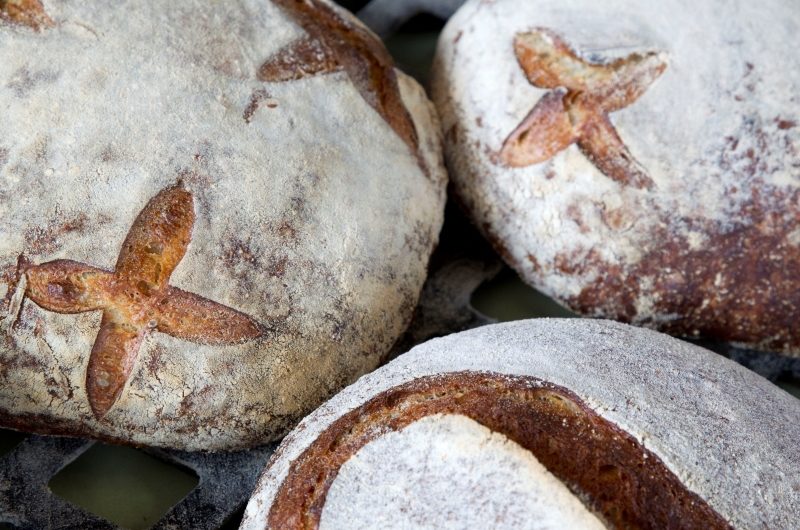 When you're all out of ideas or just need to give a thoughtful, practical gift.
We can make a voucher for you, for any amount you like and pop it in a card.
Wild Wheat vouchers can be bought and redeemed at all of our six retail shops.