The new monthly special debuts today: a Wholemeal Spelt Sourdough.
We also have two new gourmet pie flavours as well as a new quiche and sandwich.  Details to be updated shortly.
And some delicious new pastries have also made their first appearance across all four shops.  Just wait to hear about these ones.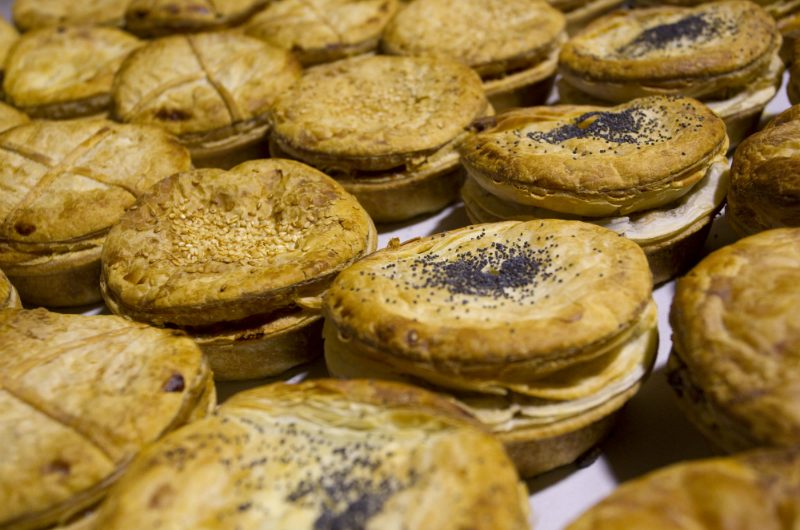 The Gourmet Pie is a creamy chicken bake with leeks, capsicum and grilled onion.
The Vege Bake features creamy cauliflower, oven-roasted beetroot, pea, fresh mint & ricotta cheese.
Gourmet Sandwich & Quiche
Moroccan Chicken & Smoked Salmon Quiche
Taking the ever-popular walnut roll and slathering it with aioli & chutney, Moroccan chicken and a slice of green apple are paired nicely with brie and the crunch of mesclun.
Smoked salmon, spinach and fresh dill join mozzarella in yet another satisfying seasonal quiche.