Purple Corn Sourdough & Hemp Focaccia
March's Hemp Focaccia just keeps on giving but May's loaf is set to dazzle, in all its bright purple brilliance.
A new gourmet sandwich (Kawakawa Beef Ciabatta), Bacon Quiche, Vegetable Curry Pie as well as the return of the ever-popular Butter Chicken – yes, it's new gourmet special time!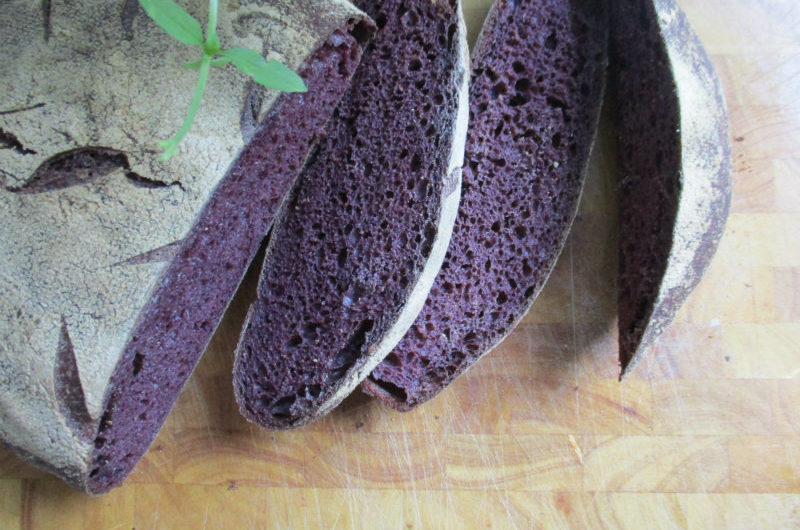 Another ancient superfood with a nutritional punch
High in fibre, protein and antioxidants: purple corn is an old crop (dating back 2,000 years in South America) which claims its own place amongst the nutritional superfood hierarchy.
Ingredients: Farmers Mill Spray-Free White flour, Purple Corn Flour, White Sour Starter, Water, Salt
$7.00 for a large, round loaf
A light, spongy and nutritious Focaccia.
Focaccia is traditionally touted as a summer dough but since this one is packed with goodness, we just can't stop making it.
The key ingredient is hemp, which has only recently been legalised for use in food products late last year.  Packed with valuable nutrients (think iron, magnesium & omega 3s) and with a creamy, nutty flavour, this loaf is a conversation starter.
Ingredients: Farmers Mill Spray-Free White flour, olive oil, salt, water, yeast, hemp powder & hemp seeds
$6.00 for a small round loaf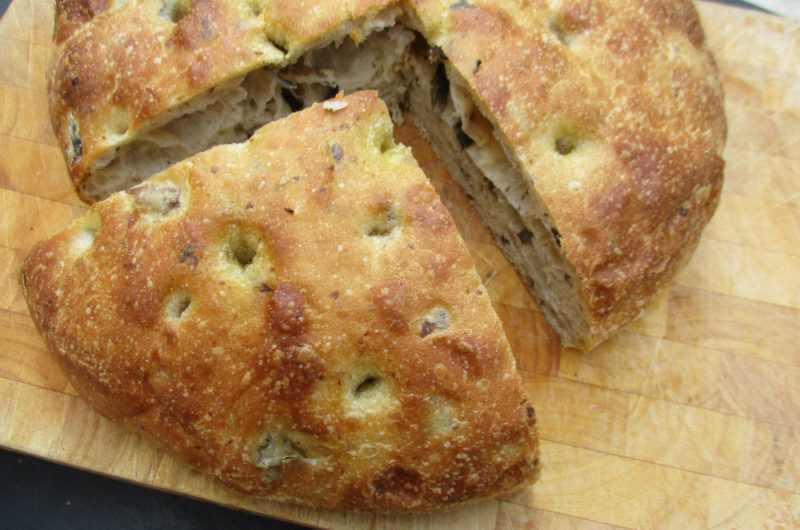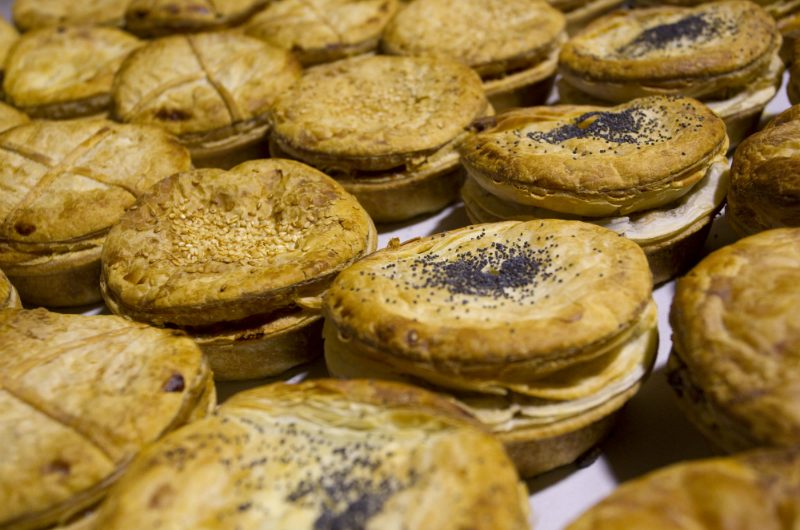 Turning up the heat on this week's gourmet pies
Butter Chicken & Creamy Vegetable Curry
The Gourmet Pie sees the return of the perennial favourite, Butter Chicken.  Made from scratch using the right amount of herbs and spices, you'd be nuts not to try it.
The Vege Pie continues the curry theme with cauliflower, peas and capsicum roasted in turmeric & curry in a creamy sauce.
This week's gourmet savouries
Kawakawa Beef Ciabatta & Bacon Vege Quiche
This week's Gourmet Sandwich is a treat:  Kawakawa flavoured beef on kawakawa mayonnaise, topped with a couple of tempura onion rings, a slice of cheese, tomato & mesclun salad on a ciabatta bun.
The Seasonal Quiche includes bacon, kumara, spinach and mozarella cheese.