A plain light, white sourdough. Soft texture with a dark crunchy crust.  The perfect starting loaf for those new to sourdoughs.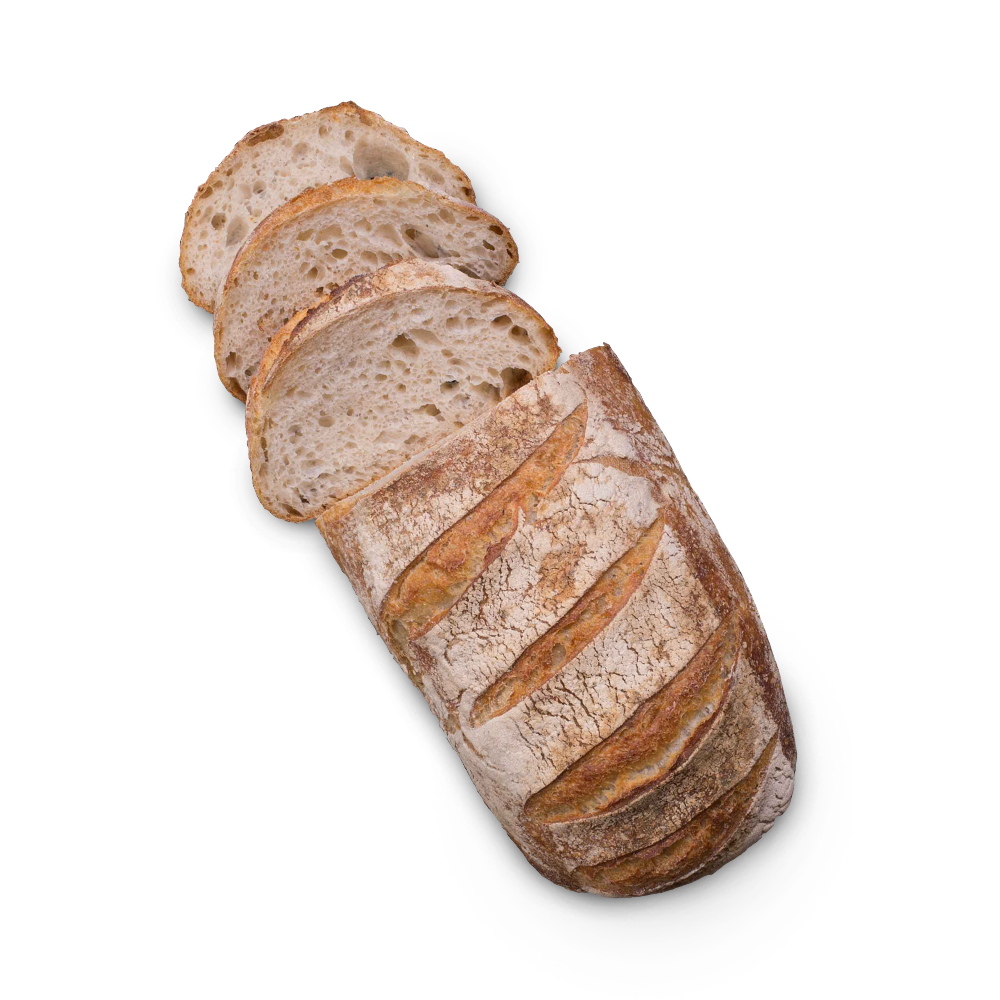 Flavour
The posh, simple  white bread with a light subtle sourdough flavour.
Sizes
Large oval loaf, small round loaf, baguette or 1.5kg round loaf (weekends only).
Serving suggestions
Good for almost any occasion or meal idea that needs bread.  This is a great generic sourdough loaf that can cover all sorts of menu ideas: sandwiches, toast, bruschetta, toasted sandwiches. Will keep well.
Ingredients
Farmers Mill spray-free white flour, wheatgerm, water, salt.
The classic of our
sourdough range
White sourdough is the versatile workhorse of our sourdough range. We use the same dough for both the loaves and baguettes. We offer a weekend special – the giant 1.5 kg cobb. This recipe's beauty is its simplicity – white flour, a touch of wheatgerm for better nutrition and our 21 year old sour starter. This is a great loaf to start with if you are new to the sour taste; not too sour but clean and simple.
As with all our sours, the classic white sourdough is made over 48 hours to develop the yeast, flavour and texture.  This slow process also helps to significantly break down the starches and sugars keeping the G. I. level low, around half the G. I. of yeasted bread.  This makes sourdoughs so much easier to digest and good for you and is a great option for those watching their gluten intake.
This bread is so versatile as it won't clash with anything in your kitchen. Nice and light textured, it will make great sandwiches for the first day and even better toasties for the next two – three days. The baguettes are fantastic for crostini and great with dips pre-dinner.