A Middle Eastern style flat bread, studded with sesame and poppy seeds and cooked very quickly on the oven stones.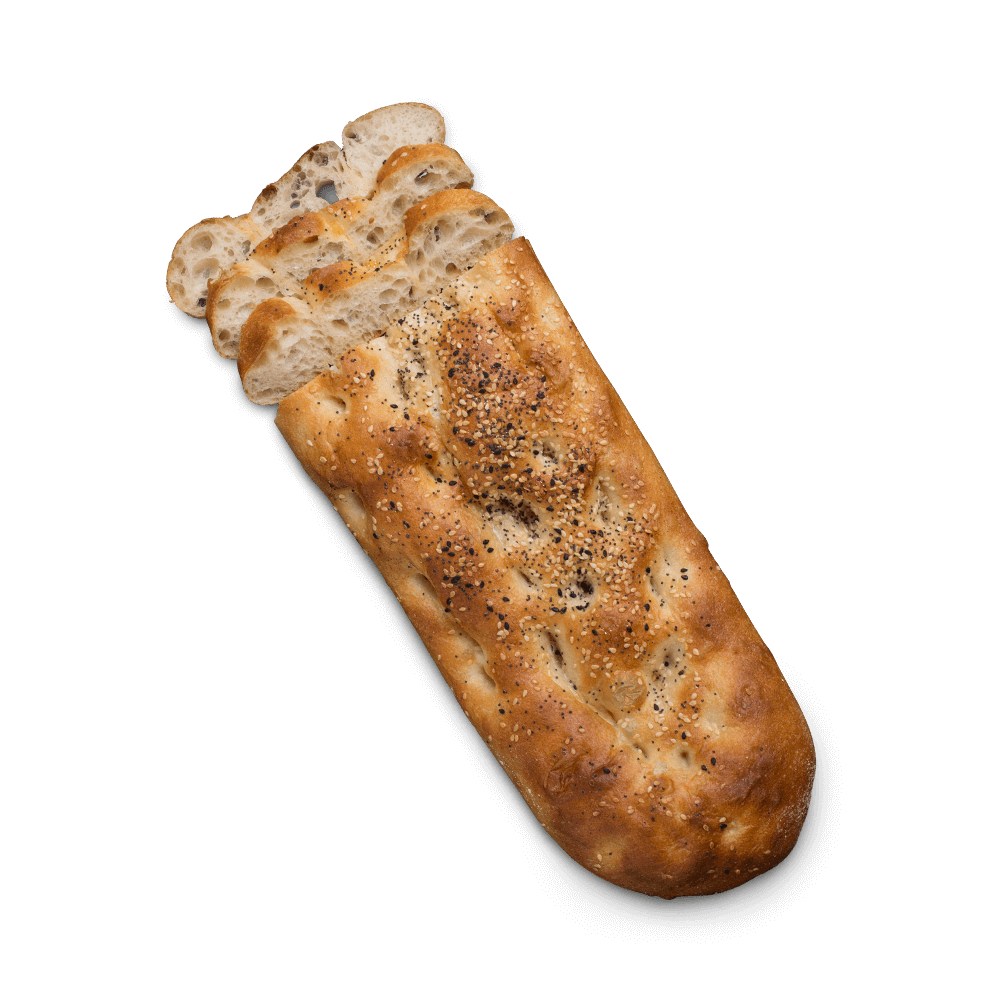 Flavour
A white dough with a light sourdough and olive oil taste. The toasted seeds are a nice additional flavour. Being cooked on the oven stone adds a subtle smokiness.
Sizes
Large or half size pide.  Also available as individual baps or foldovers.
Serving suggestions
A very versatile bread that can be used for all sorts of meals or snacks. Great for sandwiches – both fresh or toasted – and great when cut into strips to use with dips and spreads. BBQ it the following day and add as croutons to salads.
Ingredients
Farmers Mill spray-free white flour, olive oil, water, salt, yeast, sesame seeds, poppy seeds, black sesame seeds, egg wash.