A low G.I. bread with crunchy seeds and grains in a light wholemeal dough.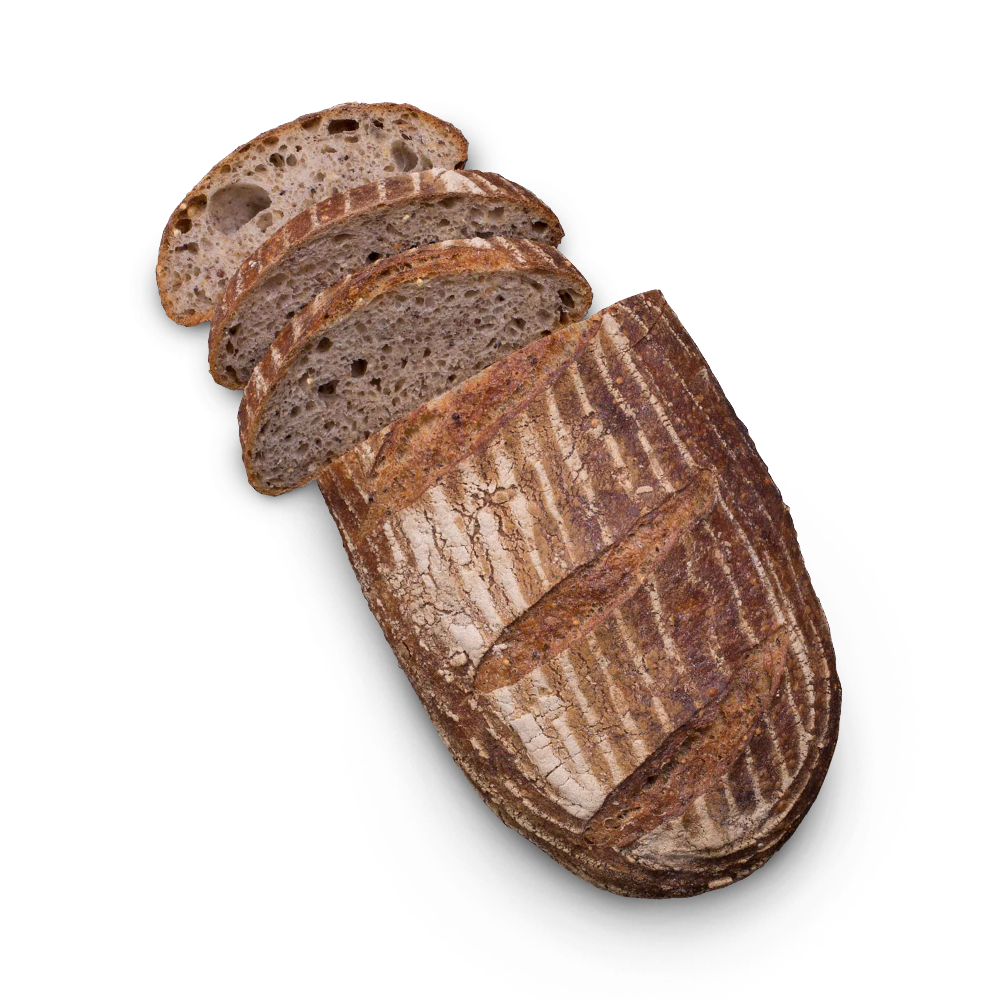 Flavour
A nice grainy, crunchy texture .
Serving suggestions
Brush with oil, grill it and top with marinated sardines.  Works well as a sandwich or toast bread and also goes well with seafood or with breakfast eggs and avocado.
Ingredients
Farmers Mill spray-free white flour, rye flour, purple wholemeal flour, water, salt, whole rye berries, sesame seeds, poppy seeds, sunflower seeds, whole oats, quinoa, amaranth.
Our healthiest sourdough offering
A recent addition to our range and an acknowledgement to the growing calls for more healthy bread. Whilst all our sours have a significantly low G.I. level due to the time involved in the fermenting process, the addition of a variety of whole seeds (including whole rye berries, rolled oats, toasted sunflower seeds, sesame and poppy seeds and whole quinoa) make this loaf our best nutritional offering.
Our standard mixed grain is one of our best selling loaves and so Andrew wanted to create a bread that would take popular grains and add it to our very unique sourdough process. We use a very light rye dough coloured with a splash of stoneground purple wholemeal. The soaked seeds are added at the end of the mixing so as to ensure they stay as whole as possible. Although we soak the seeds for 24 hours to soften them, the end result is still a crunchy, nutty loaf.