A classic hamburger bun, enriched with milk butter and an old dough starter.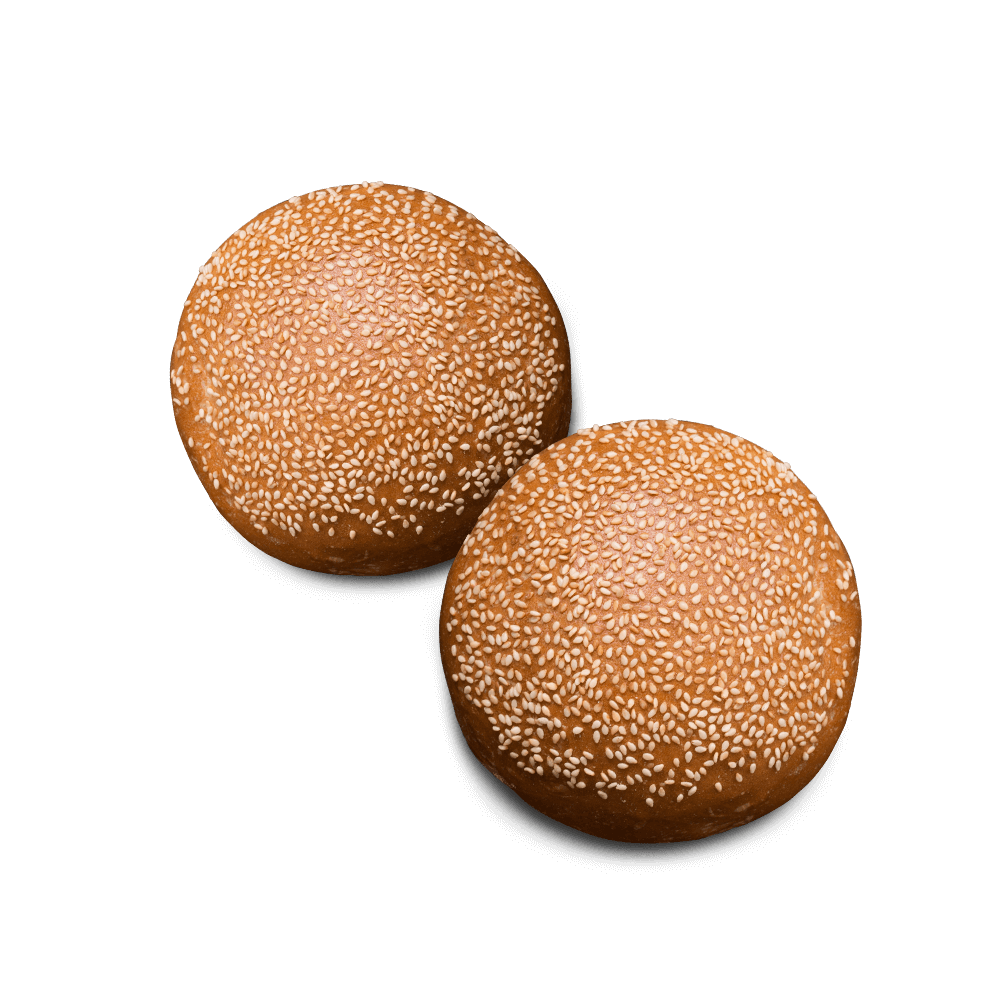 Flavour
A creamy white dough, topped with sesame seeds.  Also available seedless pre-ordered.
Sizes
Large round bun.  Available in 4 packs. Mini hamburger buns without seeds (sliders).
Serving suggestions
Hamburgers!  These buns will toast great, becoming very light, soft and tasty.  The mini size is great for school lunches.  Just take one out of the freezer in the morning to fill and pack for lunches after breakfast.
Ingredients
Farmers Mill Spray-Free white flour, butter, sugar, skim milk powder, water, salt, yeast, sesame seeds.