A traditional Italian flat bread. Often a version of a pizza with various toppings.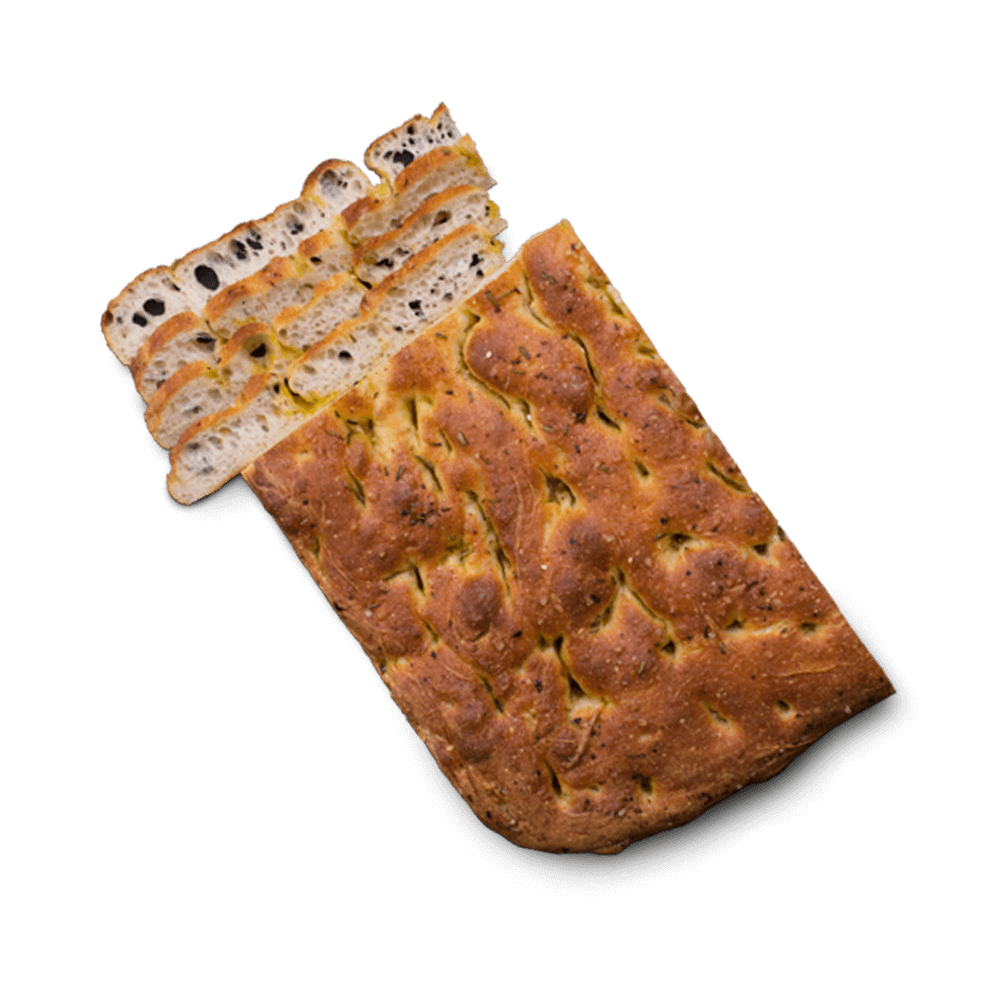 Flavour
A predominately white dough flavoured with olive oil.  Can be topped with fresh rosemary & rock salt or cheese & garlic.
Sizes
Large squarish slabs which can also be sold in halves or quarters.  Also available as individual portions topped with caramelised onions & parmesan cheese.
Serving Suggestions
Often eaten just as it is.  Goes with salads, bread and dips and makes great sandwiches.  Grilled on the BBQ it makes a nice side to a summer salad.
Ingredients
Farmers Mill spray-free white flour, olive oil, wheatgerm, water, salt, compressed yeast.