Our version of the rustic farmhouse style French loaf, "pain de campagne".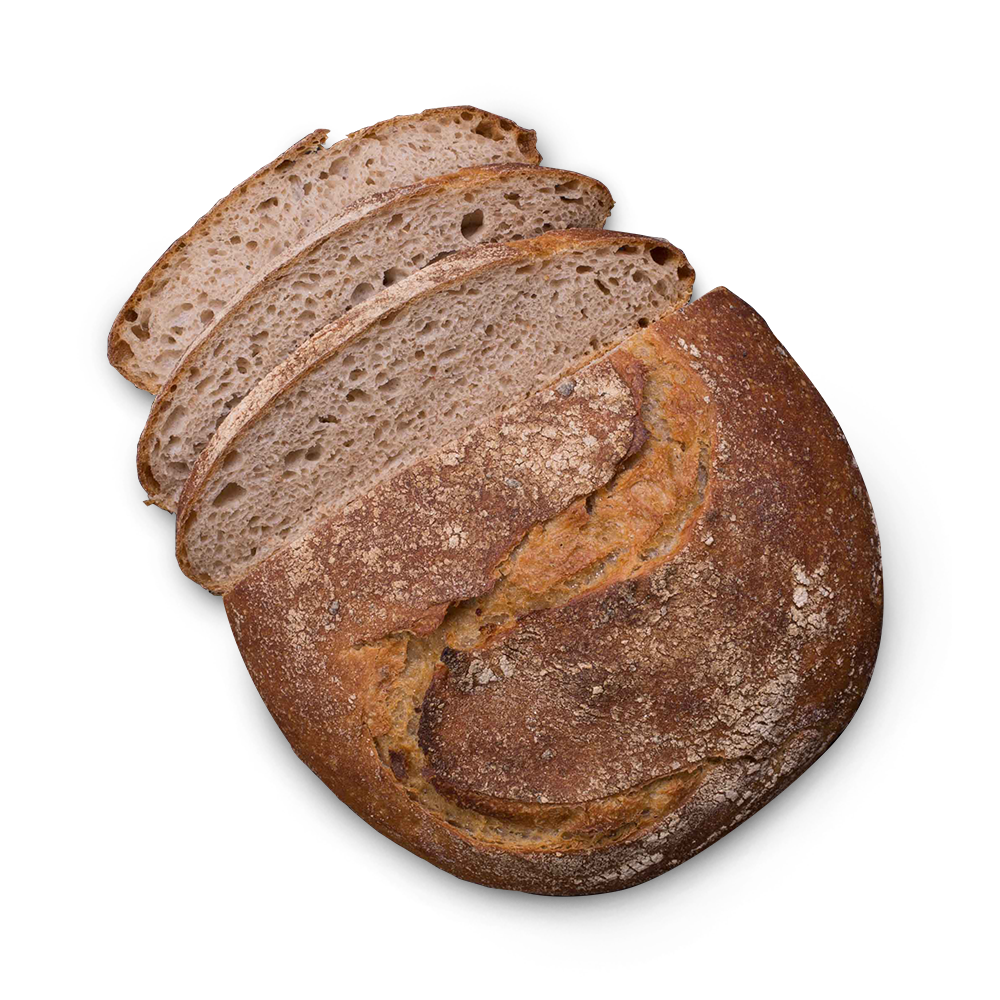 Flavour
Earthy flavours of wholemeal and rye along with apple cider.
Sizes
Small oval or 1kg round loaf.
Serving suggestions
The strong flavours go well with pates, or as part of an antipasti platter. A good accompaniment to oysters, or strong flavoured meat sandwiches. Try pastrami, mustard and gherkins, pickles, chutneys and seafood dishes.
Ingredients
Farmers Mill spray-free white flour, wholemeal flour, rye flour, rye meal, wheatgerm, cider, water, salt, gluten.
Wild Wheat's signature loaf
This loaf is Andrew's baby. It is a great feeling when you have a vision of a style of bread and can create it exactly as you hoped. Andrew was inspired to make a French country style loaf, a 'pain de campagne', a rustic, hearty giant loaf that can be the centrepiece to a meal.
The Country Sour has lots of rich flavour as Andrew looked to create a bread that personified regional France. Rye, wholemeal and apple cider give it a deep, sumptuous flavour. A loaf that keeps better than all others, it almost gets better with age. The lucky few that have eaten the great Lionel Poilane's signature loaf in Paris comment that our Country Sourdough is the next best thing. High praise.