A full bodied, hearty rye loaf studded with the sweetness of sultanas.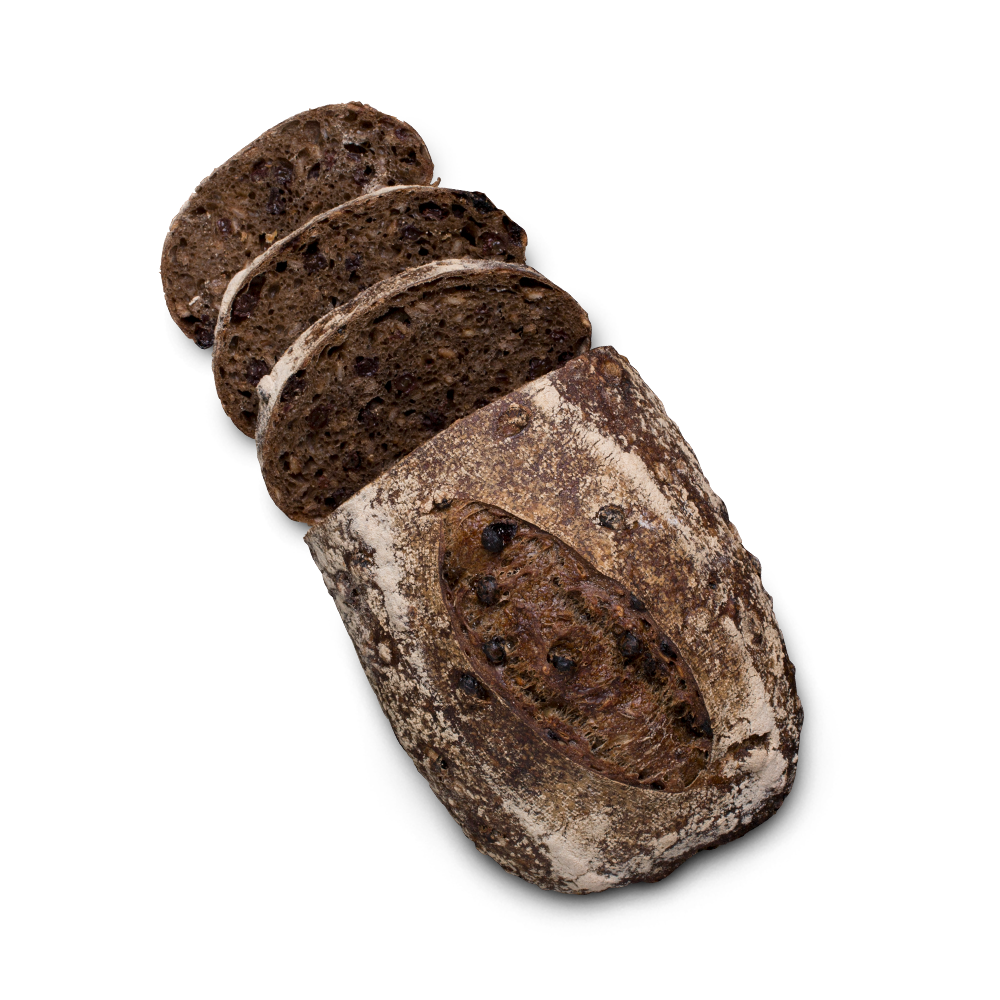 Flavour
A deep rye flavour which is lifted with the addition of sultanas.
Sizes
Regular oval loaf.  Saturdays only.
Serving suggestions
Can be paired with both sweet and savoury dishes.  A tasty base for a sweet Bread & Butter Pudding or can be used for French Toast.  For another sweet option, toast and spread with cream cheese or mascarpone then drizzle with honey, maple syrup or your favourite jam.  Will also suit a strong cheese and chutney.
Ingredients
Farmers Mill spray-free white flour, rye flour, rye flakes, sultanas, caraway seeds, water, salt, yeast.
The dark horse of our
sourdough range
The Rye & Currant Sourdough is another one of our loaves that started off as one of our first monthly specials, way back in 2011.  Due to much popular demand, it graced our shelves again in October 2013 before becoming a weekly Saturday special the following year.  Some loaves are so good, you just can't shake 'em off.
The hearty, darkness of the rye is popular with those after a more European style of bread.  This year we have replaced the currants with the slightly sweeter sultana.  It's a loaf which still appeals to those who like a fruit bread but don't want to go over the top.  Paired with sweet toppings or savoury, accompanying a cheese platter and for those who like their sweet & savoury combinations, the Rye & Sultana is a sourdough lover's dream.